Elon Musk Talks GM, Marijuana And More In '60 Minutes' Interview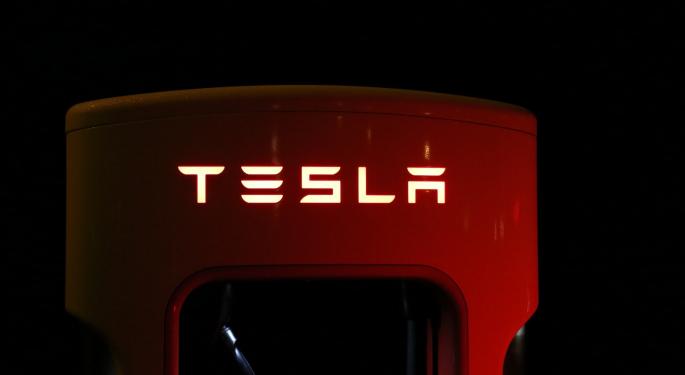 "I am somewhat impulsive," Tesla Inc (NASDAQ: TSLA) CEO Elon Musk told CBS News' Lesley Stahl in a clip from Sunday's "60 Minutes" episode. "I don't really want to try to adhere to some CEO template."
Musk has made plenty of headlines in 2018, from smoking a joint with Joe Rogan to tweeting about taking Tesla private. Stahl's interview doesn't shy away from asking Musk about those issues.
"I'm just being me," Musk said in a another clip. "I mean, I was certainly under insane stress and crazy, crazy hours... But the system would have failed if I was truly erratic."
The full interview will air Sunday at 7 p.m. ET. Here a few of the highlights.
Talking Competition
Musk said Tesla "would be interested" in buying one of the plants General Motors (NYSE: GM) recently said it will close down. He also welcomes the competition from GM, Ford (NYSE: F) and other car companies.
"If somebody comes and makes a better electric car than Tesla and it's so much better than ours that we can't sell our cars and we go bankrupt, I still think that's a good thing for the world," Musk said.
"The whole point of Tesla is to accelerate the advent of electric vehicles…sustainable transport and trying to help the environment."
Musk On Marijuana
As for the buzz he created in September on Rogan's podcast, Musk shared an interesting tidbit about his smoking habits.
"I do not smoke pot," Musk told Stahl. "As anybody who watched that podcast could tell, I have no idea how to smoke pot or anything. I don't know how to smoke anything, honestly."
Tesla's stock last closed at $357.96 per share. The stock is up about 11.7 percent year-to-date
Benzinga's Cannabis Capital Conference is the premier gathering of cannabis entrepreneurs and investors in North America. Click here to learn more about the event, which takes place Jan. 15-16 in Miami, Florida.
Related Links:
Tesla Changes Up Its General Counsel After Tough Year In Legal
Jefferies Upgrades Tesla To Buy On Capacity To Self-Fund, Potential To Split With Musk
View Comments and Join the Discussion!
Posted-In: 60 minutes Elon MuskCannabis News Markets Media Best of Benzinga