When The Fed Raises Rates, Don't Sell Bonds...Consider Bond-Laddering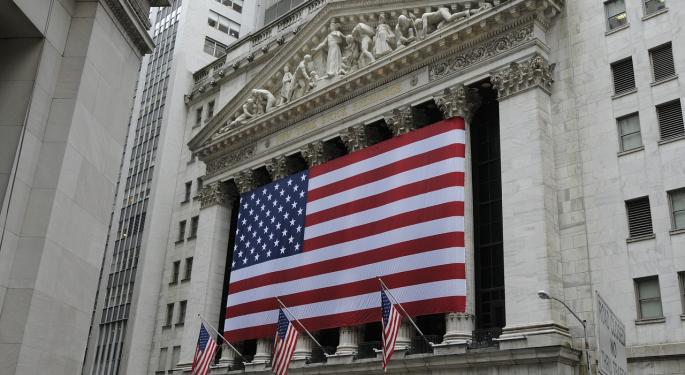 Amid chatter surrounding the Federal Reserve meeting last Wednesday, E*TRADE Financial Corp (NASDAQ: ETFC) vice president of investment strategy, Mike Loewengart, shared with Benzinga some important tidbits to keep in mind.
The chatter surrounding Fed rate hikes have been increasingly abuzz within the last few months, with the market responding accordingly. It's important to recognize that the market moves not only on actual, implemented changes, but also in anticipation of changes.
So, what's Loewengart watching?
Related Link: Fed Projection PDF From June 17
Broad Implications Of Rate Hikes
Without speculating upon specific stocks that are likely to move, it is imperative to recognize that the USD might already be increasing in value simply based on the expectations of higher interest rates.
Juxtaposing this with its recent weakness, it is worth noting how the USD helps and hinders multinational companies based on its strength.
With relative strength, the "strong" USD creates difficulties in the multinational sphere where exchange rates are not favorable toward the USD. With less than ideal exchange rates, U.S. firms struggle to compete with other multinational players.
Beyond multinational companies, oil also has a history of suffering on the USD strength. Indicatively, the oil industry subsequently has a domino effect on the energy sector.
Loewengart Responds
Loewengart noted that "jumping on the bandwagon" is not a bad thing in this situation. "It's more cost effective to position a portfolio before interest rates rise," he said, emphasizing preparation over being caught unprepared.
He continued, citing particular holdings that deserve additional attention.
"Investors should start evaluating now to make sure their fixed-income holdings are positioned to keep pace with rising rates before hikes begin."
When discussing bonds, which historically outperform over the long term following rate hikes, Loewengart has two reminders:
1. Don't Necessarily Sell: "Rate hikes don't mean investors should necessarily sell bonds simply because of price declines. Selling a bond after its price drop means that loss will be realized; waiting until maturity means the investor will receive the promised return."
2. The Benefit of Bond Laddering: "Consider a bond-laddering strategy," Loewengart proposed, "including intermediate and long-term bonds, to reduce the impact of interest-rate risk and help provide more consistent income and better price stability."
Posted-In: Mike LoewengartBonds Previews Economics Federal Reserve Markets Personal Finance Trading Ideas Best of Benzinga
View Comments and Join the Discussion!