Market Wrap for Monday, July 22: Stocks Rise Slightly in Quiet Trade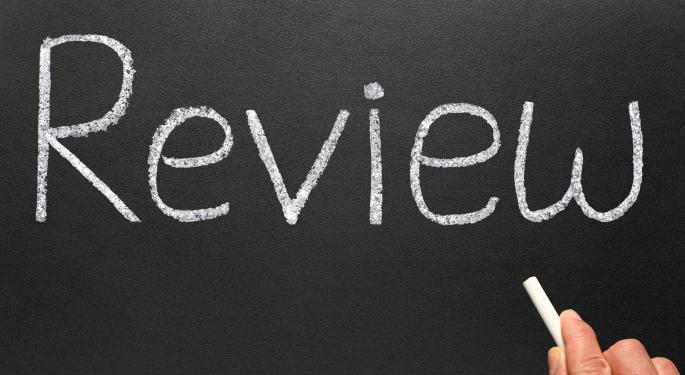 The U.S. stock market rose slightly to start the trading week on Monday. The lone economic report on the day's docket was existing home sales, which came in below expectations.
In other markets, precious metals soared while the U.S. Dollar fell. Long-term Treasury prices were largely unchanged on Monday. Investors are primarily focused on earnings reports as Wall Street looks ahead to the usually sleepy month of August.
Major Averages
The Dow Jones Industrial Average rose around 2 points, or 0.01 percent, to 15,546.
The S&P 500 climbed a little less than 3 points, or 0.20 percent, to 1,696.
The Nasdaq added 13 points, or 0.36 percent, to close at 3,600.
<existing home="" sales="">
Existing home sales declined 1.2 percent in June to 5.08 million compared to 5.14 million in May. This came in below consensus expectations calling for a rise to 5.28 million.
Commodities
Crude oil prices were mixed to start the trading week on Monday. At last check, NYMEX crude futures were down around 1 percent to $106.91 while Brent crude contracts were last up 0.06 percent to $108.13. Natural gas futures fell almost 3 percent on the session to $3.68.
Precious metals surged on Monday. Near the close of equities, COMEX gold futures were higher by more than 3 percent to $1,334.50. Silver futures rose around 5 percent on the day to $20.45. Copper contracts were last up 1.27 percent to $3.1800.
In the grains complex, both corn and wheat fell on the session. Corn was last down 0.55 percent while wheat futures had lost 0.71 percent. Movers in soft commodities included coffee and lumber. Coffee futures added a little better than 2 percent while lumber traded up around 3 percent.
Bonds
Long-term Treasury prices were largely unchanged on Monday. Heading into the closing bell, the iShares Barclays 20+ Year Treasury Bond ETF (NYSE: TLT) was up 0.08 percent to $109.29.
Yields were as follows on Monday afternoon: The yield on the 2-Year Note was at 0.30 percent while the yield on the 5-Year Note was 1.30 percent. The 10-Year Note yield was sitting at 2.48 percent and the 30-Year Bond yield was 3.55 percent.
Currencies
The U.S. Dollar fell during Monday's trading session. At last check, the PowerShares DB US Dollar Index Bullish ETF (NYSE: UUP), which tracks the performance of the greenback versus a basket of foreign currencies, has lost 0.45 percent to $22.25.
The closely watched EUR/USD pair was last trading up 0.43 percent to $1.3192. The Japanese Yen gained 0.61 percent against the greenback on the day. Other movers included the GBP/USD, which rose 0.62 percent, and the AUD/USD, which added 0.63 percent.
Volatility and Volume
The CBOE Volatility Index (VIX) was slightly lower late on Monday. At last check, the widely watched barometer of market volatility had fallen 0.24 percent to 12.51.
Volume was much lighter than normal on the session. Around 62 million SPDR S&P 500 ETF (NYSE: SPY) shares traded hands compared to a 3-month daily average of 137 million.
Stock Movers
Himax Technologies (NASDAQ: HIMX) had soared more than 32 percent late on Monday after Google (NASDAQ: GOOG) agreed to acquire a 6.3 percent stake in the company's display unit. As part of the transaction, Google will also have the option to purchase up to 14.8 percent of Himax.
Shares of Federal-Mogul (NASDAQ: FDML) had jumped around 29 percent heading into the closing bell after the company's fiscal second-quarter earnings results.
B2Gold (NYSE: BTG) climbed almost 11 percent on Monday in the wake of surging gold prices.
BioCryst Pharmaceuticals (NASDAQ: BCRX) was trading up better than 51 percent near the close after the company said its randomized, placebo-controlled, Phase 1 clinical trial of orally administered BCX4161 in healthy volunteers successfully met all of its objectives.
Petmed Express (NASDAQ: PETS) rose around 14 percent after the company reported strong fiscal first-quarter earnings results.
Shares of KCG Holdings (NYSE: KCG) had lost around 8 percent near the close. Last week, a report indicated that Finra is taking a close look at high-frequency trading firms and could implement risk controls on companies such as KCG.
Dreamworks Animation SKG (NASDAQ: DWA) fell around 5 percent on Monday after a mediocre North American debut for its film "Turbo."
Yahoo (NASDAQ: YHOO) lost around 4 percent after hedge fund Third Point LLC disclosed plans to sell two-thirds of its stake in the company. Third Point founder Dan Loeb and two of his representatives will also leave the company's board. Yahoo will purchase around 3.7 percent of its outstanding shares from Third Point in the transaction.
Shares of Cepheid (NASDAQ: CPHD) lost more than 4 percent on Monday. The stock rose last Friday in the wake of the company's fiscal Q2 earnings results, despite a wider-than-expected loss.
Mellanox Technologies (NASDAQ: MLNX) fell almost 5 percent to start the week. The reason for the move in the stock was not immediately apparent. </existing>
View Comments and Join the Discussion!
Posted-In: Earnings News Bonds Broad U.S. Equity ETFs Guidance Futures Hedge Funds Commodities Best of Benzinga