Stocks To Watch This Week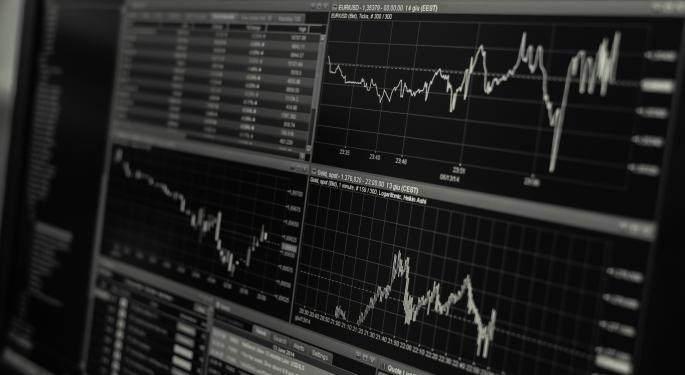 Last week, the market saw yet another glimpse of optimism as investors pushed the Dow Jones Industrial Average higher, over 3%.
As the market embraces the hope for an economic rebound, here are stocks that may benefit.
Workday
Shares of Workday Inc (NASDAQ: WDAY), a software company whose offerings are used by 40% of the Fortune 500 and 50% of the Fortune 100 companies, are expected to rise as companies hone in on technology upgrades post-recovery.
Dollar General
Though Dollar General Corp (NYSE: DG) benefited from consumer stockpiling, the increase in sales is likely to parallel rising costs. The company's supply chain, as well as in-store efficiency, should dampen cost increases.
Salesforce.com
On Thursday, Salesforce.com Inc (NYSE: CRM) launched Quick Start Commerce Solutions to help businesses set up online as quickly as possible. Demand for Salesforce products, as a result, is expected to grow.
Costco Wholesale
Retailing giant Costco Wholesale Corp (NASDAQ: COST) outperformed the recent market slump due to its strong operating trends.
Surging sales led to comparable core sales jumping 11% in the U.S. in April, with 88% in the online sales channel.
Ulta Beauty
Ulta Beauty Inc's (NASDAQ: ULTA) core makeup segment shrunk for several quarters, pre-COVID-19. With stores reopening, a demand rebound is expected to assist ULTA in restructuring itself for a solid 2021.
VMWare
Recent VMWare Inc (NYSE: VMW) innovations have made the company's products more attractive and affordable, increasing brand popularity amongst developers.
Autodesk
With shares rising ahead of earnings this week, Autodesk Inc (NASDAQ: ADSK) is expected to have held up well despite the challenging economic conditions and reduced demand metrics in March and April.
This article is not a press release and is contributed by Ivana Popovic who is a verified independent journalist for IAMNewswire. It should not be construed as investment advice at any time please read the full disclosure. Ivana Popovic does not hold any position in the mentioned companies. Press Releases – If you are looking for full Press release distribution contact: press@iamnewswire.com Contributors – IAM Newswire accepts pitches. If you're interested in becoming an IAM journalist contact: contributors@iamnewswire.com Questions about this release can be sent to ivana@iamnewswire.com.
Photo by Lorenzo from Pexels.
View Comments and Join the Discussion!
Posted-In: autodesk Canopy Growth Costco dollar general Salesforce Ulta VMwareMarkets