The Push For A New Federal Reserve Mandate: What You Should Know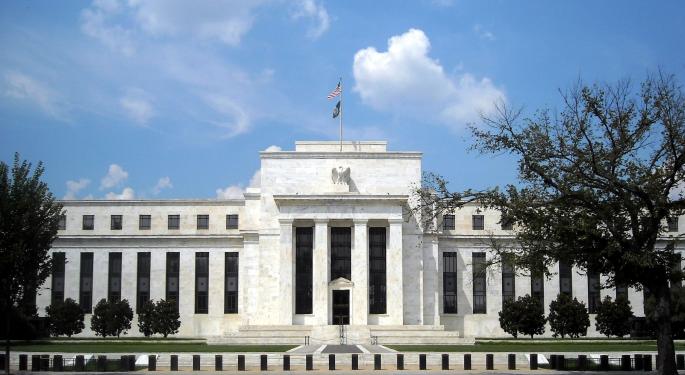 Congressional Democrats unveiled a bill this week that would amend the Federal Reserve Act and require the Fed to add additional demographic reporting requirements.
This bill is designed to help reduce racial inequality in the United States and would add a third official mandate to the Federal Reserve.
What's The Dual Mandate? Congress has issued two mandates for the Federal Reserve to focus on: price stability and to maximize sustainable employment. They're most commonly referred to as the dual mandate.
The Federal Reserve makes all decisions around these two goals and uses various monetary tools and policies such as buying bonds or adjusting interest rates to achieve them. The Federal Reserve's Federal Open Market Committee takes these two large mandates and then creates smaller actionable goals and policies.
The Federal Reserve is designed to be a separate entity from the three branches of government so it can focus on these goals without political pressure.
The Third Mandate:The Federal Reserve Racial and Economic Equity Act would require the Fed to "exercise all duties and functions in a manner that fosters the elimination of disparities across racial and ethnic groups with respect to employment, income, wealth, and access to affordable credit."
The act would require the Fed to report more demographic comparisons by race and sex when reporting economic indicators such as household incomes and labor force participation.
Is The Bill Feasible? Critics of the bill argue that the Federal Reserve doesn't have the capability to address issues such as inequality.
Sen. Kirsten Gillibrand, one of the bill's co-authors, tweeted: "it's time for a hands-on approach to address racial disparities in wages, economic opportunity, and wealth."
Fed Chief Jerome Powell has previously argued that addressing such issues as inequality should be handled by other branches of government.
In recent months, Powell has pointed out the challenges facing some racial groups during the COVID-19-related economic downtown.
Photo by AgnosticPreachersKid via Wikimedia.
View Comments and Join the Discussion!
Posted-In: Government Politics Federal Reserve General Best of Benzinga