Mayors, Education Leaders Discuss Opportunities In Big Cities At CityLab Detroit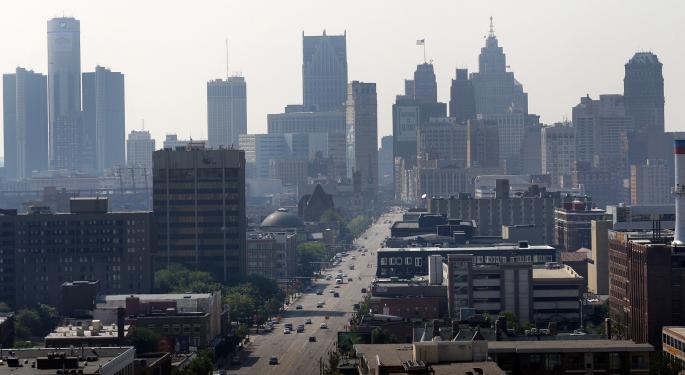 During the CityLab Detroit Conference, several public officials and higher education leaders from across the country discussed ways in which communities and universities are unleashing opportunity and seeking talent on a city level.
The panelists within the political sector included Detroit Mayor Mike Duggan, Seattle Mayor Jenny Durkan and St. Paul Mayor Melvin Carter. This group of government officials highlighted hot topics like unemployment, minimum wage and infrastructure.
Residential Initiatives
The cost of living in Seattle has increased over 70 percent in just four years.
"Our entry-level house is $725,000," Durkan said. "So if we look into the future, there's about 700,000 jobs in the next five years that we've created. Most of those jobs require some post-high school or college education, certificate, degree or training and only about 30 percent of the kids in our region are getting it, so we are really trying to push on that."
"We have a slightly different problem than Seattle has," Duggan said. "The trend of young people moving into urban areas is hitting us in different ways. We're giving tax breaks on certain construction projects, and 51 percent of those hours will be by Detroit residents."
Because Detroit is now short on other trade positions, Duggan and other government officials have set workforce developments into place.
"We've put $20 million into training and we've now got hundreds of high school students learnings skill trades. So we're not only hiring every Detroiter available, we're training the future."
Carter discussed poverty and lower income residents in St. Paul.
"Our goal is to invest, and so we're trying to figure out how to invest in people," he said. "We have discussed a strategy that amounts to putting money directly back in the pockets of our lowest income residents. So we're working right now to raise the minimum wage in St. Paul and to make sure our residents file for their property taxes while we're eliminating fees."
On the educational side, University of Michigan President Mark Schlissel conversed with University of Washington president Ana Mari Cauce and Spelman College president Mary Schmidt Campbell about higher education and the push for university involvement in the community.
Educational Initiatives
Each academic executive spoke on the importance of higher education and its direct impact on the future workforce.
"Everyone loses when you don't educate people up to their talent," said Schlissel.
As a way to combat this issue, Schlissel highlighted the Go Blue Guarantee at the University of Michigan, a financial aid program that allows up to four years of undergraduate tuition to Michigan students from families making less than $65,000.
Similarly, Cauce spoke of her initiative called The Husky Promise. This program provides full tuition to eligible students who can't afford college without aid. Each year, Cauce writes a letter to every high school principal in Washington to brief them on the Husky Promise, as a way to encourage high schoolers to take advantage of the opportunity.
When asked about ways in which each university fosters connectivity with surrounding communities, Schlissel discussed the use of research and technology in serving the society in its entirety, in addition to solely Michigan students.
"A community is a critical partner in all of this. Nothing works unless you really form close partnerships with the cities you are working in, we've learned that the hard way," he said.
Related Links:
Mary Barra Hopes GM Will Be Considered A Tech Company In The Near Future
'The Key To Mobility': Ford, Lyft Execs Talk Autonomous Vehicle Development At NYT Event
View Comments and Join the Discussion!
Posted-In: Government News Education Psychology Events Economics Small Business General Best of Benzinga