US Vs. Everybody? Tariffs Against North American, European Allies Spark New Trade War Fears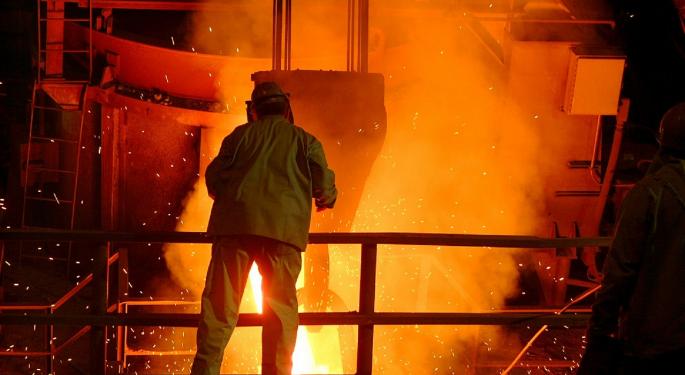 This story was updated at 2:50 p.m. ET.
The U.S. made friends with metalworkers Thursday, but not with anyone else.
In a move terminating temporary exemptions, Commerce Secretary Wilbur Ross announced the U.S. will enforce 25-percent steel and 10-percent aluminum import tariffs on Canada, Mexico and the European Union beginning Friday, putting its friends and neighbors on the same plane as all other U.S. trading partners.
The European Union reacted swiftly with threats of retaliation.
"The EU believes these unilateral US tariffs are unjustified and at odds with World Trade Organization rules," European Commission President Jean-Claude Juncker said in a press release.
"This is protectionism, pure and simple. [...] The U.S. now leaves us with no choice but to proceed with a WTO dispute settlement case and with the imposition of additional duties on a number of imports from the U.S. We will defend the Union's interests, in full compliance with international trade law."
The EU will target U.S. motorcycles, bourbon, blue jeans and other goods.
Mexico announced similar counter-tariffs on imported U.S. goods such as pork, apples, cheese, grapes, cranberries, lamps and flat steel.
Canada is preparing levees on steel and aluminum products, soup, boats, toilet paper, card decks and other products amounting to $16.6 billion — the exact value of damage U.S. tariffs will cause.
U.S. exporters said the backlash wasn't unexpected.
"For the first time in generations we've really thrown out the rule book with our best trading partners," Rufus Yerxa, the president of the National Foreign Trade Council, told the New York Times. "We can't expect them to continue business as usual with us if we are throwing out the rules. So that means everything from airplanes to agriculture is on the chopping block."
I am very disappointed by President Trump's decision to impose duties on EU steel and aluminium imports. We stand by our European workers and industry and will respond with all available tools to defend our interests. Unilateral trade tariffs are always a negative sum game.

— Antonio Tajani (@EP_President) May 31, 2018
The fallout catalyzed a stark drop in U.S. stocks in the Dow and S&P 500. Ross said the markets will adjust.
"A 170-[point decline] is not very cataclysmic in any event," he said on CNBC. "Naturally, if the market, to the degree it was surprised, it'll have to adjust to that. But markets adjust to facts."
At the time of publication, the Dow traded down 1 percent, S&P 0.4 percent, iShares MSCI Mexico Inv. Mt. Idx. (ETF) (NYSE: EWW) 1.6 percent and iShares MSCI EMU Index (ETF) (BATS: EZU) 0.7 percent.
Related Links:
What Is A Tariff And What Does It Do?
China Cuts Car Tariffs, But That May Not Advance The 'America First' Theme
View Comments and Join the Discussion!
Posted-In: Government News Regulations Futures Politics Global Top Stories Markets Best of Benzinga