What Is A Tariff And What Does It Do?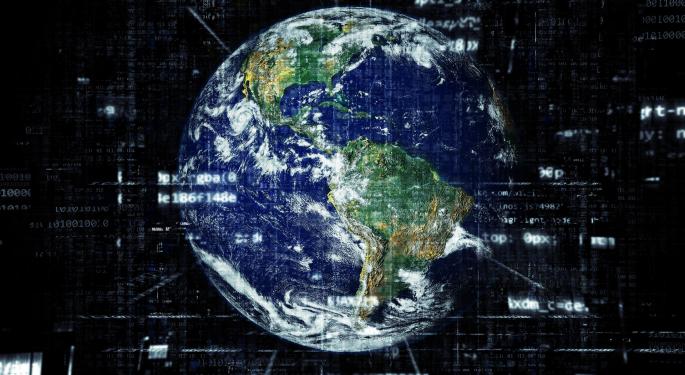 U.S. stocks tumbled last week after President Trump said Thursday he plans on implementing a 25 percent tariff on steel imports. The decision comes after Trump imposed a similar tariff on solar panel imports earlier this year.
Investors are concerned the moves will trigger retaliation from U.S. trade partners, particularly China, and ignite an international trade war. Here's a look at what exactly tariffs are and how they impact domestic business and trade.
What Is A Tariff?
A tariff is simply a tax imposed only on imported goods. Countries impose tariffs to restrict imports and/or stabilize prices to support domestic business. Steel and solar panel importers, particularly China, have been undercutting U.S. businesses on price, driving down domestic margins and flooding the market with supply.
Tariff Fallout
Domestic U.S. solar companies and steel producers could get quite a shot in the arm from the new tariffs. United States Steel Corporation (NYSE: X) stock jumped 5.7 percent Thursday after the tariff was announced.
On the other hand, tariffs make it very expensive for foreign business to continue to do business in the U.S. The stock market is selling off due to investor concerns that U.S. trade partners will retaliate with their own tariffs and trade restrictions, potentially harming U.S. companies which do business overseas.
On Friday, Trump tweeted that he isn't concerned about the possibility of a trade war which he said would be "good and easy to win."
When a country (USA) is losing many billions of dollars on trade with virtually every country it does business with, trade wars are good, and easy to win. Example, when we are down $100 billion with a certain country and they get cute, don't trade anymore-we win big. It's easy!

— Donald J. Trump (@realDonaldTrump) March 2, 2018
Discouraging History
Unfortunately for Trump, history may not be on his side. The last U.S. trade war started in the early 1930s when the country implemented tariffs intended to protect American farmers. Economists now believe the tariffs worsened the economic impact of the Great Depression. In the years following the 1930s Smoot-Hawley Act tariffs, U.S. imports declined 40 percent, but the national unemployment rate skyrocketed to 25 percent.
Related Links:
Trump's Steel Tariffs Are Stronger Than The Market Expected, Says Longbow Analyst
Trump's Comments On Steel, Aluminum Tariffs Shake The Markets
View Comments and Join the Discussion!
Posted-In: Donald Trump TariffGovernment Regulations Education Politics Top Stories General Best of Benzinga