What's The Volcker Rule, And Why Are Banks Celebrating The Fed's Proposed Changes?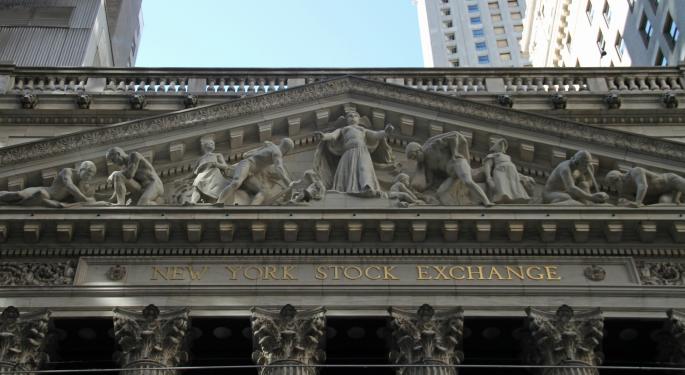 The Federal Reserve proposed Wednesday to begin loosening the Volcker Rule, a key safeguard against a repeat of the 2008 financial crisis.
The rule prohibits banks with federally backed deposit insurance from making speculative market bets, conducting proprietary trading and investing in hedge funds and private-equity firms.
Banks have long criticized the four-year-old rule — named for Paul Volcker, Fed chairman under Presidents Jimmy Carter and Ronald Reagan — as too complex, burdensome and inhibiting to business.
Now, their lobbyists are celebrating a slight victory. The Fed proposed revisions to make the rule applicable based on financial institutions' trading activity.
"This proposed rule will tailor the Volcker rule's requirements by focusing the most comprehensive compliance regime on the firms that do the most trading," Fed Chairman Jerome Powell said in a statement. "Firms that do more modest amounts of trading will face fewer requirements."
Under the proposed amendment, banks with trading assets and liabilities exceeding $10 billion would continue operating under strict rules. Those with assets between $1 billion and $10 billion would work under reduced requirements and "a more tailored approach." Banks with less than $1 billion need not demonstrate compliance with parts of the rule but can presume as much.
The change would also presume that trading desks recording absolute daily net gains and losses under $25 million over the past 90 days are compliant with the ban on proprietary trading. The existing rule assumes that positions held for fewer than 60 days are proprietary.
The proposal also:
Eliminates banks' need to prove each trade serves a purpose beyond a speculative bet, which widens room for hedging;
Requires big banks to establish internal controls to prevent betting with depositors' money;
Makes exemptions more accessible; and
Eases restrictions on foreign banks' trading outside the U.S.
The Securities and Exchange Commission and the Federal Deposit Insurance Corp. are also expected to look into the rule.
Related Links:
Fed Minutes Get A Dovish Read, And Focus Shifts Once Again Toward Trade
US Unemployment Rate Ticks Under 4% For The First Time Since December 2000
Posted-In: Jerome Powell Paul VolckerGovernment News Regulations Top Stories Federal Reserve Markets Best of Benzinga
View Comments and Join the Discussion!