Give Yourself A Little Something This Holiday - 3 Reasons Why You Should Keep Investing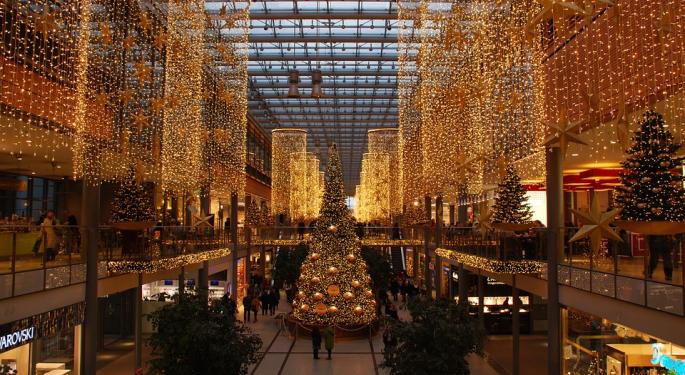 This article was orginally published by DriveWealth.
The Holidays are a time when all good habits are broken. You break your diet, your budget, and often your investing plan. We know we must sound like a broken record, but investing even a small amount on a regular basis can help put your finances on the right track! The Holidays are just days away, so it's understandable that your budget is stretched to the breaking point with gifts, holiday parties, and holiday meals. We feel your pain, but we're here to tell you that investing is a habit you shouldn't break during the Holidays.
Here are three reasons why you should keep investing this Holiday Season!
1) Invest in What You Gift
You've probably heard the age-old investing advice "invest in what you know." If you haven't, the idea is simple: if you consume certain products and are loyal to certain brands, those companies may also be solid investments. The idea behind investing in what you know is that if you use a product and believe in a brand, then owning stock of that brand is a good place to start building your portfolio, especially if you're new to investing and don't know where to start.
So, it may be a good idea to take a look at your holiday shopping list and figure out where you're spending the most money on gifts. If you bought a bunch of Star Wars themed gifts, for example, it may be a good opportunity to take a look at Walt Disney Co (NYSE: DIS) and make it part of your portfolio. That's not to say you should invest in companies simply because you bought their products- it's just a good place to start.
2) You can invest your leftovers
Many people go into holiday shopping with the mindset that they need to forgo saving and investing for the months of November and December. Don't make excuses, you can shop for the Holidays and invest! The fractional share technology on DriveWealth's app makes it easy for investors to create a diversified portfolio on any budget. Fractional shares allow investors to put any dollar amount they want (even just $5) into any stock they want, regardless of share price. So, even if you have just $20 left after shopping- put it to work and invest it!
3) Get a jump start on your New Year's Resolution
According to studentloanhero.com, 34% of people regret not saving or investing more in 2016. Why not get a jump start on your financial resolutions for 2017? By developing a habit of putting money aside on a regular basis (weekly, monthly, or bi-monthly, for example), you can take advantage of dollar-cost-averaging. (Dictionary tip: dollar-cost-averaging means investing regularly, regardless of share price, which will decrease your average cost of investing over time). Making investing a habit lets you focus on the important things, like diversifying your portfolio, rather than on trying to pick "winning" stocks.
No matter how much money you're forced to spend during the holidays, remember to give something back to yourself and stick with your saving and investing habits (or get started on your new year's resolution for 2017)! Even with a small amount of money, the holidays may provide an opportunity to invest in what you know and keep your saving and investing habits going strong.
Posted-In: DriveWealthTopics Markets Personal Finance General
View Comments and Join the Discussion!