Before Your Retirement Move, Ask Yourself These Questions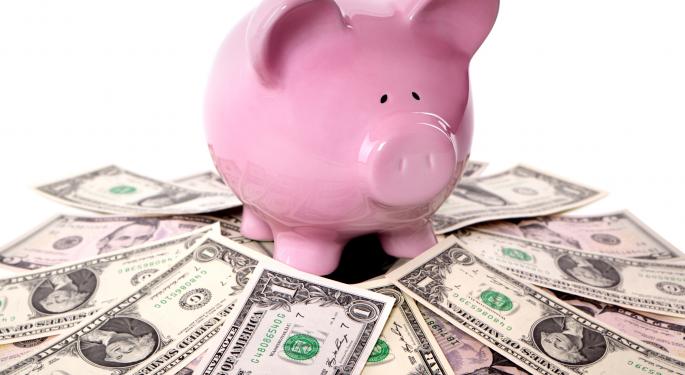 Many couples relish in the idea of moving after retirement, packing up and heading on the next new adventure.
Before embarking on what is sure to be an invigorating change of lifestyle, remember that retirement is not just an extended vacation.
Between the hikes in the Grand Tetons and the national monuments exploration, hours upon hours still transpire in this glorious thing that we call life.
Before committing to a complete change of scenery, ask yourself – and your partner – what your ideal retirement looks like. Once you have defined your post-employment vision, do your homework.
Research the area. Look into not only the idyllic "tourist" attractions, but also the daily living spheres you will encounter and interact with. Remember that you are not visiting, but planning to make it your home. Do not treat your research as you would an extended vacation prep. Below are just a few areas that should be explored and discussed before hauling your lives halfway across the country or globe.
What's Important To You?
Affordability: Look not only at housing costs to rent or own, but also property and state income taxes. Gas prices can vary drastically across the country, as well as grocery prices and utilities.
Proximity Of Family And Friends: Consider your support system. How reliant are you on the people closest to you right now and how would your life alter once they are not within physical proximity? Do you make friends easily? Are you dedicated to keeping up with those important to you right now?
Or, if you are considering moving closer to children, discuss with them the implications of your move. Are you expecting them to alter their lifestyle to accommodate your needs? Are you going to offer free babysitting services for the grandkids? How involved do you expect to be and how involved do they anticipate you will be?
Related Link: Creating Curb Appeal When The Weather Turns Crummy
Walkability And Transportation: If you have always lived in a bustling community with everything you could ever need within just a few blocks, moving out into the country may be quite the culture shock. Consider what builds your vision of the ideal community. Do you want access to public transportation? Is there public transportation even offered in the community? Is being close to an international airport important?
Look beyond your living quarters and explore the feel of your potential new residence. Can you walk to church from your home; is that important to you? Is there off-street parking downtown? Parking meters everywhere you turn? Sidewalks?
Quiet Atmosphere: Similarly, think about the noise factors of where you currently live and where you wish to relocate. The desert sounds very different at night than New York City does, just as a densely wooded area sounds different from an oceanfront.
The physical location also comes into play here; are there train tracks nearby? What about an airport? A fire station, police station or hospital up the road? Sirens, planes and trains don't run on an 8-5 schedule.
Weather And Seasons: New Orleans may have a mild winter, but how hot and humid are the summers? How much does it rain? Are there frequent undesirable natural calamities (hurricanes, earthquakes, tornadoes, flash floods, blizzards, sand storms)?
Further Education: Do you consider yourself a lifelong learner? Look into specific class offerings and regulations at local universities, especially institutions that partner with OLLI (Osher Lifelong Learning Institutes).
Entertainment And Site-Seeing: Are you pondering moving to Las Vegas because you have always wanted to visit the Las Vegas Strip and enjoy the gaming scene? Make sure that if you are moving to a location for a particular appeal that your interest will remain captivated over decades. Relocating in retirement requires much more planning and preparation than an extended vacation-esque outlook.
Likewise, if you thrive on constant entertainment and "tourist" attractions, make sure to research what other draws your new city has. Look into the national parks and the city's tourism industry.
Related Link: 3 Retirement Tips To Consider In The "Era Of Personal Responsibility"
Don't Forget About The Life That Happens Between The Shows And Hikes And Cooking Classes…
Shopping: If you are thinking of moving to an up-and-coming retirement community, make sure to check on how quickly the community will be truly, inclusively functional. Just because your home may be built and ready to move into, does not mean there will be a grocery store or pharmacy close by.
Crime Rates: Look at the safety ratings of the neighborhood you are interested and the surrounding city.
Political Affiliations: Check the area's past voting history and look for patterns. Regardless of how you politically sway, precinct level voting patterns can give insight into community values.
Healthcare: Be realistic about hereditary degenerative health conditions. How feasible is it to uproot from a lifetime of memories and further obfuscate an already deteriorating memory? Look at your own and your partner's evolving health issues and consider those as well. If you have a heart condition, is there suitable cardiac care close by? If your partner has arthritis, consider the difficulties of living in a multi-level home and the weather.
Related Link: Between Retirement And Estate Planning, Don't Forget This Potential Pothole
Religious Affiliations: If religion is important to you and your partner, take a look at the religious demographics in the area. Are there many synagogues to choose from or just one within the greater metropolitan area? Are there senior-oriented Bible study classes offered at a nearby church? Are the churches open beyond Sunday services? Are there religious leaders available between services who can minister on short notice?
Above all, take moving seriously. Planning for retirement years should be an extensive process. Just as you would not start saving for retirement the year before you hope to retire, do not head out of the office for the last time and decide to move tomorrow.
Start exploring options now. Take a vacation to appealing cities. Before settling on a location or community, go and spend time there. Visit the supermarkets, go to a religious service, walk downtown. Take the time to feel the city before you commit to it.
Posted-In: relocation retirement Retirement PlanningTopics Travel Personal Finance General Best of Benzinga
View Comments and Join the Discussion!