Breaking Up The Boys Club: Mish Schneider Talks Trading Floor Culture, The Market's 'Modern Family'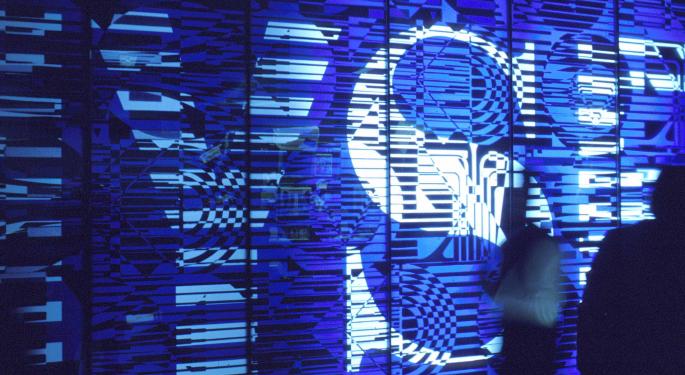 When Michele "Mish" Schneider first joined the trading-floor boys club with a continental grain and commodities firm, she felt a bit of culture shock.
Schneider was one of "maybe four" women in the pit, which was a physically grueling arena, packed with bodies jostling one another and loud enough to drown a woman's softer vocal projections, she said.
"I will say that I found out so much about how men work with each other, especially in a very tense environment like trading during the day," she said Wednesday on Benzinga's PreMarket Prep radio show. "The camaraderie was incredible, and the camaraderie around men was very physical, and once I realized that that was just the way that men related to each other, I was able to get right in there and be jostled along with everyone else ━ hugged and shook and sat on and everything, and I loved it."
Schneider quickly came into her own and concluded her first year as the floor's elected "rookie of the year."
Market Authority
Now, in her more recent role as director of trading education and research at MarketGauge, Schneider has years of market wisdom to pass along.
Those looking to emulate her formulaic success, for example, might benefit from her opinion-filtering strategy.
"I never pay attention to these Wall Street analysts, no offense to you Wall Street analysts," she said. "But I find that they're usually late to the party, and in fact, if I'm actually in a particular instrument and I hear they've upgraded it, I get nervous, because now all of a sudden attention is being paid to it. So, the fact that it's been downgraded doesn't really make any difference to me at all."
Similarly, she largely ignores what the media opts to attend to. "In terms of public perception, it doesn't really mean very much," she said.
Instead, she watches for near-historical lows, phases and chart patterns such as exhaustion gaps.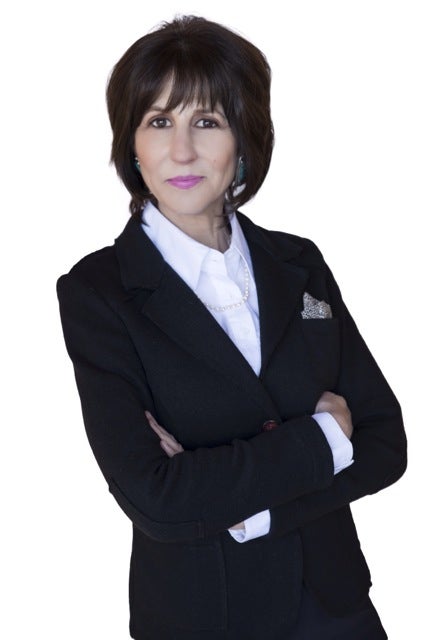 Modern Family
Schneider's insight is largely driven by what she calls the "Modern Family," a composite of a market index and five sector measurements. iShares Russell 2000 Index (ETF) (NYSE: IWM) has proven a gauge of the greater U.S. economy, while iShares NASDAQ Biotechnology Index (ETF) (NASDAQ: IBB), iShares Dow Jones Transport. Avg. (ETF) (NYSE: IYT), SPDR S&P Retail (ETF) (NYSE: XRT), SPDR KBW Regional Banking (ETF) (NYSE: KRE) and Market Vectors Semiconductor ETF (MUTF: SMH) represent critical sectors.
Biotech is particularly important, because its continued run would justify thinking that the marketed has "popped out." The sector, along with infrastructure, represents the extent to which policies ━ tax cuts, deregulation, health care ━ currently influence the market.
"[Biotech] is 'big brother,'" Schneider said. "Big brother makes the cut because generally that's where you see the most spec interest come in. If you're seeing a lot of buying in the biotech, that means that people are feeling a little bit more generous in the market."
Then there's "granny retail, poor brick and mortar."
"I mean, you want to talk about something that hasn't come home to roost," she said. "I mean obviously the switch to online shopping ━ you look at Amazon.com, Inc. (NASDAQ: AMZN) compared to a J C Penney Company Inc (NYSE: JCP), it's laughable."
But while the stocks are something to speak of with amusement and maybe a tinge of cynicism, the implications of declining retail values are not. With millions of jobs in the sector and, accordingly, millions of human lives potentially affected by the losses, Schneider wondered how retail plunges could ultimately disrupt the entire market.
"For now, though, it doesn't seem to be making too much of a difference, but I think that's short-sighted down the long-term," she said.
Financials are also critical. The sector is in "consolidation mode" as the market attempts to interpret the focus of the Federal Reserve ━ a balance sheet increase or an iShares Barclays 20+ Yr Treas.Bond (ETF) (NASDAQ: TLT)-bolstering rate hike.
"It's good for the banks that they raise the rates, and obviously if there is a fearful indication and people start to lock back into the TLTs, that shows a lack of faith in the Fed being able to raise the rates, and obviously the fact that if the Fed doesn't raise the rate, concern about the economy," she said.
Altogether, the indexes comprise a market inching toward a potential big bang.
"I don't think we're going to see a top that's just going to whimper out with just a few complacent buyers and a few bulls still out there," she said. "I think we're going to have some kind of a dramatic finish, and we are nowhere near that. In fact, complacency has been the biggest word that keeps coming to my mind when I see how the market's trading."
_____ Image Credit: By The original uploader was Asy arch at English Wikipedia (Transferred from en.wikipedia to Commons.) [GFDL (http://www.gnu.org/copyleft/fdl.html) or CC-BY-SA-3.0 (http://creativecommons.org/licenses/by-sa/3.0/)], via Wikimedia Commons
View Comments and Join the Discussion!
Posted-In: Benzinga PreMarket Prep Michele SchneiderPsychology Top Stories Exclusives Trading Ideas Interview General Best of Benzinga