The Hows And Whys Behind Microsoft Windows Vista's Tumble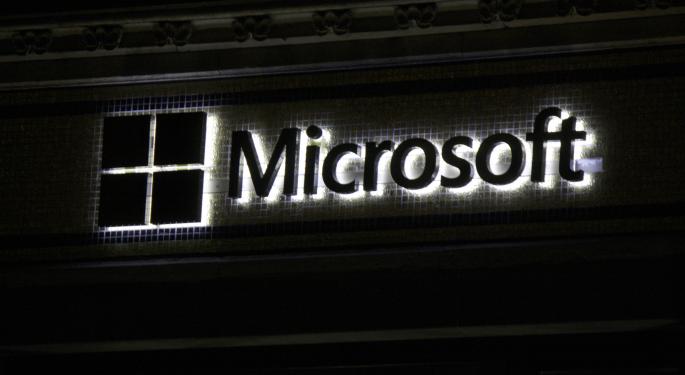 Since it was first launched by Bill Gates in 1986, Microsoft (NASDAQ: MSFT) has developed into the world's premier computer software manufacturer.
It has virtually cornered the market on every element of personal computing -- and its flagship software product, Microsoft Windows, is the go-to operating system for just about every PC in the world. But Microsoft doesn't always do everything right. There are occasions when the seemingly perfect company creates an imperfect product, and Microsoft's Windows Vista operating system is one of those products.
The Windows Vista operating system was released to the public in late 2006/early 2007. By June of 2008 barely nine percent of all of the world's business PCs were reportedly running the flawed OS. The public usually falls in love with Microsoft all over again, every time they release a new operating system -- but in the case of Vista they went the other way. So what was it about this particular product that made it such a magnet for criticism?
Related: 4 CEOs Who Are/Were Reportedly Grumpy Cats
Part of the blame can be attributed to the "I'm a Mac" advertising campaign, launched by Microsoft's chief competitor, Apple (NASDAQ: AAPL). This campaign was initiated just after, and in response, to the release of Vista. It essentially demonized the operating system as user-unfriendly and rife for viruses and other major operating issues.
It also didn't help matters that Microsoft's previous operating system,Windows XP, had been running on roughly 600 million personal computers around the world, and that users had become accustomed to the smooth running OS. It had been running on Windows 9X and NT code bases, which contributed to its success.
Vista attempted to run on a new code base which proved to be problematic, in sort of an "if-it-ain't-broke-don't-fix-it" kind of way.
One of the most common criticisms of Vista by IT professionals was what became known as "software bloat".
This term essentially pointed to the fact that the multitude of changes and additions to the operating system can cause the code to become to vast and unmanageable. Its more than 50 million lines of code were significantly more than its predecessor's 35 million, which apparently made for an excruciatingly slow system.
To make matters worse, Vista was entirely incompatible with already existing hardware and software components that had been ideally suited to Windows XP. Subsequently, IT departments across the country and around the world adamantly rejected Vista -- and before long word of its ineptitude reached the masses who had the truth their own bad experiences with the operating system confirmed.
Once that happened, sales of Microsoft Vista plummeted.
And finally, unbeknownst to many, there never was supposed to be a Microsoft Vista in the first place. Microsoft originally intended to forego the "physical" product inherent to its previous operating systems -- i.e., the CD-Rom packaged in boxes and available on store shelves – and switch to a yearly subscription format that could be purchased and renewed entirely online. The business model that was attached to this concept, however, was one that the company was unable to properly execute -- so it was forced to revert back to designing a new operating system based on the old model.
By that time, however, they were on a much shorter deadline and the logistics became bogged down in insistence on meeting the parameters of the new timetable -- and the result was, well, Microsoft Vista.
Posted-In: advertising Bill Gates ITPsychology Markets Tech Media General Best of Benzinga
View Comments and Join the Discussion!