How To Spot An Investment Scam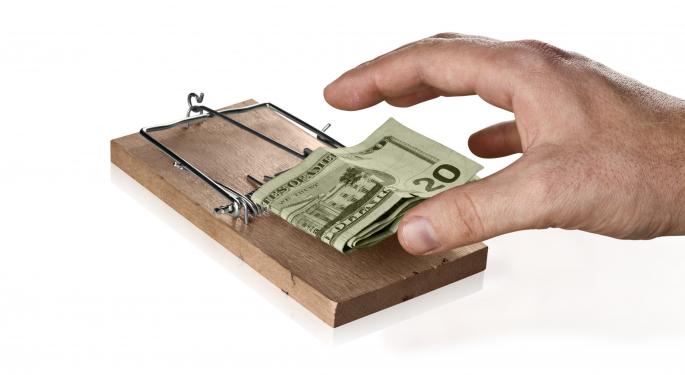 You're far too sophisticated of an investor to fall victim to an investment scam, right? If that's your mindset, you're a prime target.
Remember Bernie Madoff? He was able to con some of the best minds on Wall Street. If they can fall victim, so can you. If you see any of the following red flags, presume the investment may be a scam.
"It's Guaranteed"
Nothing is guaranteed, especially in investing. The closest thing to guaranteed might be a U.S. Treasury product. Investment products are required to include language that says that future results are not guaranteed.
Remember this: Making big money on Wall Street is difficult. You aren't going to invest $10,000 and see double-digit returns without risk -- and probably a lot of risk.
Related: Don't Answer These 4 Job Interview Questions Incorrectly
"Game-Changing Technology"
That penny stock that has developed something that will change the world might make for a good email campaign. But if it were actually "game-changing" then investors already know about it, and the gains in the stock are already priced in. Equally important, there's a good chance that's just marketing language. If they're soliciting you, it's probably not "game-changing."
You Can't Find Financials
No one is saying that every, or even the majority, of penny stocks are scams -- but low volume stocks are often used in pump-and-dump schemes that will leave you wondering what happened to your money. If data on the company is scarce, move on. If it's hard to research the company, move on to one where the information is plentiful.
"Not Everybody Knows This…"
If the information being provided to you isn't available to the public, it's inside information and that's illegal. What's more likely is that the information isn't true. Regardless of how it's spun, if you hear this line, run away as fast as you can.
Tips From The SEC
The SEC doesn't want you falling for a scam. Here's some of its advice on how to keep your money safe:
If they come to you, say no. The best opportunities make you come to them.
Don't make any deals at the first meeting.
If you're interested, perform a background check on the person you spoke to.
Don't take advice from online newsletters. Some are actual frauds, and none of them know your individual financial situation.
Any talk of "high-yield" is playing on your emotions. Don't forget that with high-yield comes high risk.
Use a fee-only advisor. Paying somebody for their time rather than on a commission basis makes them more motivated to serve you.
View Comments and Join the Discussion!
Posted-In: investment scamPsychology Personal Finance General Best of Benzinga