Five Bad Habits That are Sucking Away Your Income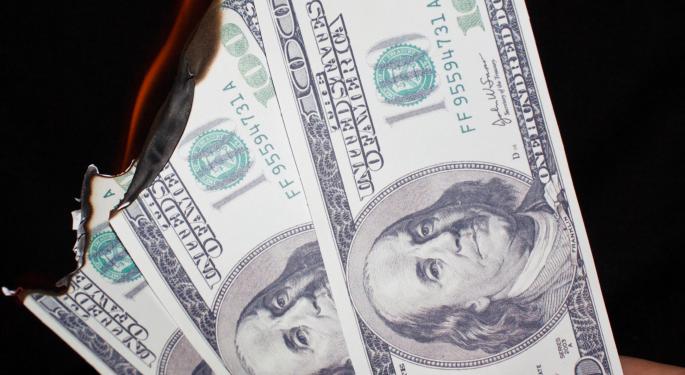 Everyone had a grandmother who routinely told them to avoid certain habits. Typically, her rationale involved health or moral issues. However, she never discussed other habits that drain the income of the average American. These include the following:
1 – Coffee
A 2012 study by Accounting Principals found that 50 percent of American workers spend over $20 per week on coffee. That adds up to approximately $1,000 per year to purchase a daily cup of Joe.
If a 23 year-old worker decided to invest that money at 10 percent interest throughout her career, she'd have $650,000 by age 65.
2 - Dining Out for Lunch
According to the mentioned Accounting Principals study, two thirds of American workers buy lunch instead of packing it. The average annual tally for doing so is $2,000. That's more than the $1,500 average commuting expense, as noted in the study.
While brown-bag lunches are not free, groceries are typically less expensive than restaurant meals. Thus, two-thirds of American workers are spending more than they have to on lunch.
3 - Alcohol
Gallup's 2012 Consumption Habits poll found that 66 percent of Americans consume alcohol. The average alcohol-user has about four drinks per week, per the poll.
While drinking tastes vary widely, the most popular alcoholic beverage is beer. As such, assuming an average purchase price of $25 per case, a drinker consuming four cans per week would spend about $215 per year on alcohol.
4 – Speeding
According to a 2011 study by Allstate (NYSE: ALL), , 89 percent of Americans speed. While that gets them from point A to point B faster, they face several financial risks in doing so.
The first and most obvious is a speeding ticket. The average speeding ticket costs around $150.
Second, speeding increases the risk of a crash. Naturally, insurance premiums rise and, depending on the severity of the incident, lawsuits and medical expenses may be involved.
Third, fuel economy decreases rapidly at high speeds. In fact, based on a 2009 study of seven vehicle models by Consumer Reports, fuel economy decreased by an average of 25 percent when driving at 75 mph versus 55 mph. Thus, at high speeds, fuel expenses rise considerably.
5 - Lottery Tickets
Lottery spending varies by state, with Massachusetts on top at an average of $860.70 and North Dakota last at $46.72 spent per adult per year. Those at the higher end, in particular, are considered to be suckers by most.
The odds of winning a life-changing amount of money are astronomically remote. In fact, the odds of hitting the Powerball grand prize are one in 175 million. Meanwhile, the odds of the following are literally greater than winning the Powerball (or Mega Millions) jackpot:
Being crushed by a vending machine
Being struck by lightning
Having identical quadruplets
Becoming President of the United States
In other words, that $2 Powerball (or $1 Mega Millions) ticket is worth the paper and ink used to make it.
Posted-In: Accounting PrincipalsEntrepreneurship Psychology Topics Restaurants Economics Personal Finance General Best of Benzinga
View Comments and Join the Discussion!