The Cost Of Refuge: How American Transport Companies Capitalize On Migrant Desperation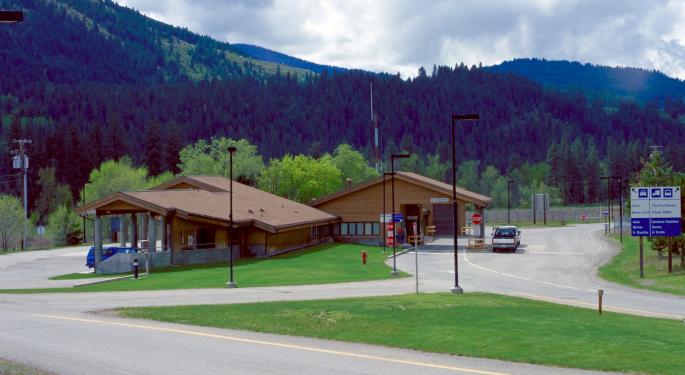 Humanitarians have long highlighted the abusive fees demanded of migrants fleeing foreign war zones and oppressive regimes. But similarly exploitative pricing schemes quietly mark the travels of transients within the United States.
On Wednesday, following a two-month investigation, the state of New York charged three upstate cab operators with inflating prices for undocumented immigrants absconding to Canada. Migrants paid Town Taxi and Medical Transport, Northern Taxi and C & L Taxi between $100 and $300 for a $50 to $75 ride to an unmonitored border in Plattsburgh.
Drivers capitalized on the fear of illegal residents, with Northern Taxi more than quadrupling its earnings. The company brought in $15,000 in the first quarter of 2017 compared to $7,000 in the six months prior.
Considering that the migrants had to arrive in the U.S. before leaving it, the road to Canada was just one leg of a long journey, and it's possible that they faced inflated transportation rates on earlier stages of their routes. Some U.S. officials are done with the abuse.
"This case sends a strong message: We won't hesitate to protect our most vulnerable neighbors, in Plattsburgh, or New York City, or anywhere else around New York," New York State Attorney General Eric Schneiderman told the New York Times.
Precedents Of Abuse
Exploitation of this nature is not uncommon. Refugees worldwide pay a hefty price for freedom — or for the initial transportation to freedom.
The cost to defect from North Korea has rocketed over time. An $8,000 passage in 2015 rose to $12,000 a year later, and that's an average. In 2005, the range spanned between $2,000 and $20,000.
Meanwhile, some estimate Somalian refugees pay between $6,780 and $13,560 for transport to Europe, and safe passage isn't guaranteed. "They are buying death because they are paying at least $10,000 to get to Europe," Abdunir Mohamed Ahmed, a Mogadishu activist and journalist, told PRI in 2016. "And at the end of the day, some of them are going to die and be washed away by the Mediterranean Sea."
With hundreds of thousands of migrants on flight in 2016, those managing transportation boasted extraordinary profits.
Related Links:
In A Pickle: Big Agriculture Anxiously Awaits Trump's Policy On Migrant Workers
'Alien' Fans Troll Trump Anti-Immigrant Hotline Ahead Of Prequel Opening
Immigration Through Investment: America's Golden Ticket Visa Faces Renewed Challenges
_________
Image Credit: "Danville border station" By General Services Administration [Public domain], via Wikimedia Commonsy General Services Administration [Public domain], via Wikimedia Commons
Posted-In: C & L Taxi Eric SchneidermanPolitics Topics Travel Top Stories Media General Best of Benzinga
View Comments and Join the Discussion!