Jamie Dimon's Annual Letter Has A Central Theme: Something's Wrong In America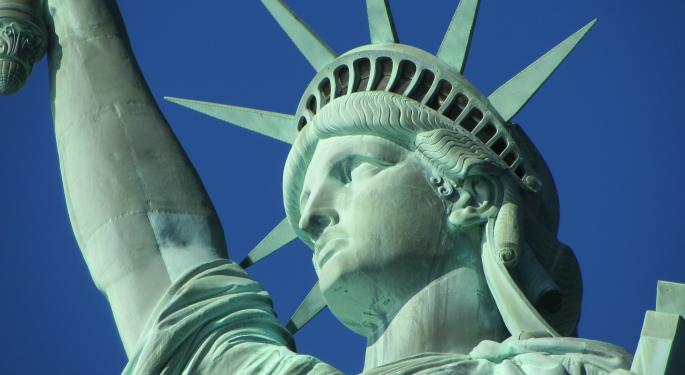 According to JPMorgan Chase & Co. (NYSE: JPM) CEO Jamie Dimon, there's "something wrong" with America.
In Dimon's annual letter to shareholders, he said the country's problems are "significant" and doesn't stem from one single political party. He argued that a "coherent, consistent, comprehensive and coordinated' approach to tackle the problems are much needed.
What Are The Problems?
Dimon highlighted low wage growth, high healthcare costs, the over-regulation of businesses, crumbling infrastructure, a degrading education system and taxes. All these factors combined are "leaving too many" people behind while American companies are becoming less competitive in the global market.
Needless to say, these issues have left many people frustrating but this is "understandable." After all, it's right for America's businesses, schools and people to demand the current administration do a better job.
But America and Americans are resilient and can overcome anything. Dimon highlighted JPMorgan's 48 percent return in its stock over the past year as a clear signal investors expect the reversal of the many sources of frustrations.
Of particular note, Dimon didn't mention President Trump by name despite being on the president's business advisory council
Dimon also talked about JPMorgan's own business and stated that every one of its core businesses gained market share over the past year. He said a stock buyback is something he would prefer to continue although the current level represents double the stock's book value.
"We believe we have substantial opportunities in the decades ahead to drive organic growth in our company," Dimon said. "We have confidence in the underlying growth in the U.S. and global economies, which will fuel the growth in our customer base."
See Also:
Trump Says He'll 'Spend A Lot Of Money' On Schools, Despite Promising Billions In Education Cuts
10 Companies Whose Insiders Purchased The Most Stock In 2016
View Comments and Join the Discussion!
Posted-In: Donald Trump Jamie Dimon Jamie Dimon LetterPolitics Psychology Media General Best of Benzinga