An Overwhelming Majority Of Americans Distrust The Government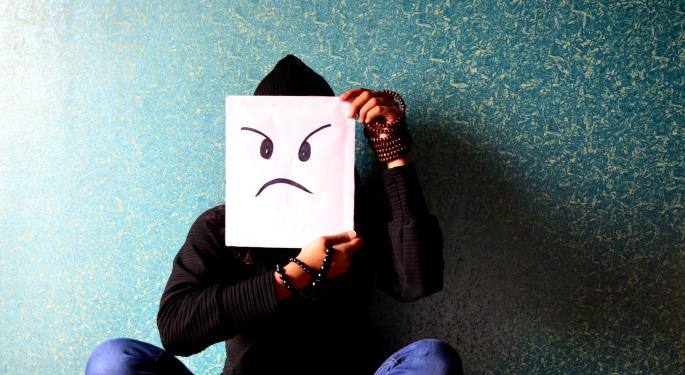 Ahead of the 2016 presidential election, the public's trust in the U.S. government stands at historic lows.
According to a recent report published by Pew Research, only 19 percent of the people in the United States trust the government "always/all of the time."
This figure compares to numbers above 70 percent in the '50s and '60s.
Heading into the final sprint of the presidential run, most Americans distrust the government, Pew Research found. Only 19 percent of the public said they "can trust the government always or most of the time," and just 20 percent would state that government programs are well-run.
Plummeting Trust
Source: Statista
Related Link: Clinton, Sanders And Trump Not Big Fans Of The Pfizer-Allergan Deal
Moreover, 55 percent of the people polled by Pew assured "'ordinary Americans' would do a better job of solving national problems."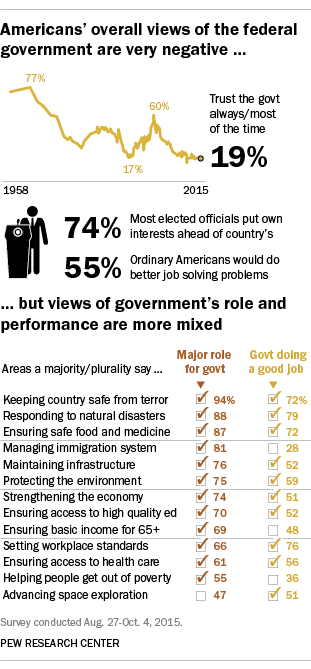 Source: Pew Research
However, the study also showed that most Americans expect the government to perform a lengthy list of tasks, from dealing with terrorism to food and medicine safety. And, interestingly, most also believe the government is actually doing a good job in these areas. On the other hand, many are very critical of how the government handles other issues like poverty and immigration.
Party Lines
Partisan lines clearly divide opinions. While 80 percent of Republicans and Republican-leaning independents manifested preference for a smaller government offering fewer services, only 31 percent of Democrats and Democratic-leaning independents agreed with this premise.
Nonetheless, both Republicans and Democrats think the government should be significantly involved in several specific issues – in fact, all of the issues included in the survey except advancing space exploration.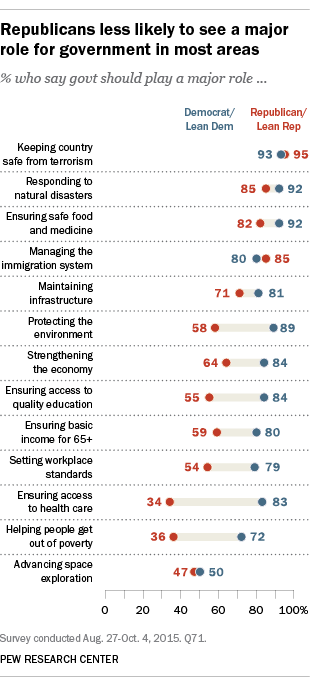 Source: Pew Research
Image Credit: Public Domain
Posted-In: 2016 presidential election government Pew Research StatistaPolitics Psychology Top Stories General Best of Benzinga
View Comments and Join the Discussion!