What To Expect This 13F Season (And Which Hedge Funds To Watch)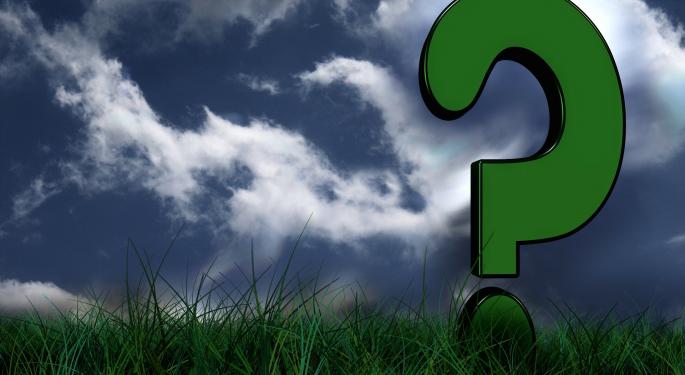 Institutional investment firms with more than $100 million in assets under management and relevant long stakes in U.S. listed equities are required to disclose their long positions with the SEC once per quarter via 13F filings. Filings for the first quarter of 2016 are due by Monday and, while some funds have already disclosed their Q1 long stakes, others are waiting until the absolute last minute to do so.
Ahead of their filings, Benzinga will share a look into the last fully reported quarter's most relevant moves, into what to look for in the first quarter's 13Fs and into some of the trends appearing in the first quarter.
Most Popular Stocks In Q4
As of the end of the fourth quarter of 2015, the most popular stock among institutional investors was Apple Inc. (NASDAQ: AAPL). According to WhaleWisdom data, more than 2,200 firms held long stakes in the tech behemoth, which saw 169 new positions, 1,042 increased wages and 909 trimmed stakes over the October to December period.
Among institutions with the largest stakes, investors can count Carl Icahn, who disclosed ownership of 45,760,848 shares worth more than $4.8 billion, and JPMorgan Chase & Co., with 61,629,683 shares. Another stake to highlight is that of Tiger Global Management, which started a new position in the company comprising 10,600,000 shares between October and December.
Related Link: What You Should Know About Carl Icahn Dropping Apple
As most investors know, Icahn recently declared that his firm no longer holds a position in Apple, after the company reported disappointing second-quarter results, missing estimates on both the top and bottom lines.
While Apple was the most popular stock among all kinds of institutional investors, it was not the best-liked among hedge funds. As per InsiderMonkey data, Allergan plc Ordinary Shares (NYSE: AGN) was the mot popular among hedge funds, counting 159 supporters among the funds the site tracks. The aggregate value of its holdings reached $22.22 billion as of December 31. Andreas Halvorsen's Viking Global Management held 5,978,075 shares of the company, standing as one of the largest shareholders of record. Among the funds that have disclosed long positions in Allergan as of March 31 (the end of the first quarter) was Donald Chiboucis' Columbus Circle Investors, which last declared ownership of 413,913 shares of the company, or roughly $110 million in stock.
Other very popular stocks among institutional investors by the end of the fourth quarter were Microsoft Corporation (NASDAQ: MSFT) and Johnson & Johnson (NYSE: JNJ), which counted on more than 2,100 and 2,000 supporters, respectively.
Alphabet Inc (NASDAQ: GOOGL) (NASDAQ: GOOG) and Facebook Inc (NASDAQ: FB) completed the list of most popular stocks among hedge funds, InsiderMonkey assured. As of December 31, 154 funds held long positions in Alphabet's Class A (GOOGL) stock, 142 were long Alphabet's Class C (GOOG) stock and 146 disclosed long-term exposure to Facebook.
Some Hedge Funds To Watch
Below is a list of relevant hedge funds and investment firms to watch on Friday and Monday:
Bain Capital Investors, one of the firms that has consistently beat the market.
Baker Bros. Advisors, the best performing fund according to WhaleWisdom data.
Peter Franklin Palmedo's Sun Valley Gold, the best performing fund according to InsiderMonkey data.
Berkshire Hathaway, because well… it's Warren Buffett!
Soros Fund Management, another fund that needs no introduction.
Renaissance Technologies, because Jim Simons' formula is something to keep track of.
Icahn Capital, because corporate raiders should never be ignored.
BP Capital, because it is managed by T Boone Pickens.
Greenlight Capital, because David Einhorn's picks have been awesome over the years.
Ken Griffin's Citadel Investment Group, because you can't ignore an equity portfolio worth more than $90 billion.
Israel Englander's Millennium Management.
Dan Loeb's Third Point.
Bill Ackman's Pershing Square.
John Paulson's Paulson & Co.
David Tepper's Appaloosa Management LP.
Steve Cohen's Point72 Asset Management.
Posted-In: Andreas Halvorsen Carl Icahn Columbus Circle Investors Donald ChiboucisHedge Funds Previews Trading Ideas General Best of Benzinga
View Comments and Join the Discussion!