What Will A Protracted Government Battle Over Healthcare Mean For Tax Reform, Infrastructure?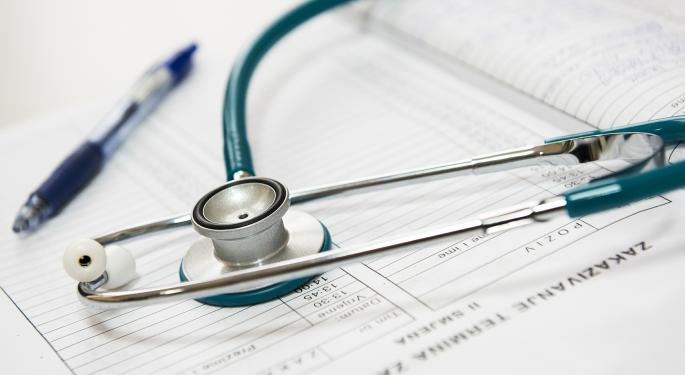 Stock market sentiment is in a quandary: Optimism is high because of President Donald Trump's promise to invest in infrastructure and overhaul the tax code. However, the GOP says those and other policy issues are on hold until Congress deals with the seemingly intractable issue of swapping out the healthcare system.
"Market optimism and policymaking reality remain at odds," Morgan Stanley said in a policy statement. "A common refrain among clients in our discussions is that failure to deliver reforms in a timely manner could be as much a negative catalyst as delivering the wrong kinds of reforms."
Skepticism Vs. Optimism Nationwide
Some business leaders already are skeptical of the Trump agenda's timetable. KPMG LLP, the U.S. audit, tax and advisory firm, took a poll that showed that 53 percent of business leaders doubt Congressional predictions that major business tax reform will come this summer. Most expect it won't arrive until next year.
The firm said only 16 percent of leaders polled expect business tax reform this year and 11 percent don't expect it 2019. Another 21 percent aren't sure about the timing.
"While many factors could affect the timing and eventual content of the tax reform proposal, the legislative process clearly needs to be a key area of focus for business leaders," said Jeffrey C. LeSage, vice chairman – tax at KPMG. "Although the outcome is uncertain, we are looking at the best chance for meaningful tax reform in decades, so attention will likely continue to be high as developments unfold."
The internecine wrangling in Washington and the strong market, buoyed by pro-business promises, reflect the disconnect of "the reality versus the anticipation," said TD Ameritrade analyst JJ Kinahan. "I think one of the big reasons we rallied so much is on the tax codes (Trump) campaigned on."
More Than Taxation
Besides cutting corporate taxes, Trump's plan to pump $1 trillion infrastructure is whetting appetites in the construction and technology sectors. But the administration has been adamant about putting off its promises until it dismantles the Affordable Care Act of the Obama administration and replaces it with something else.
"Tax is but one of many factors driving markets and the favorable view on risk assets of our cross-asset strategy team," the Morgan Stanley report said.
The GOP is attempting to make good on its promise to replace the current healthcare system, but the proposal presented by House Speaker Paul Ryan (R–Wisc.) has been beset by criticism not just by Democrats, but by Republicans who say it doesn't go far enough.
Morgan Stanley, which is pushing its estimate of the tax overhaul to the fourth quarter of this year, said the new code may ultimately be disappointing. "While market-friendly reforms are among the likely outcomes, there are several others with a reasonable probability that could disappoint investors: delays, smaller cuts, and/or disruptive elements (i.e., border taxes) that make for tough, drawn-out transitions," the firm said.
Related Links:
Businesses Will Be Impacted By Trumpcare
View Comments and Join the Discussion!
Posted-In: ACA Affordable Care Act Donald Trump Jeffrey C. LeSageHealth Care Politics Economics General Best of Benzinga