You Want That For Hurl Or To Go? Uber Drivers More Concerned With Puking Passengers Than Boardroom Shenanigans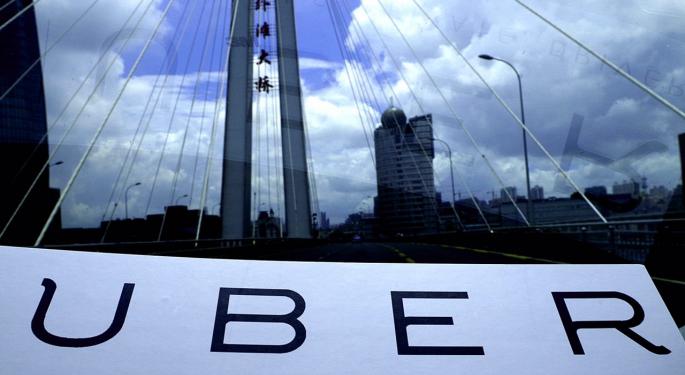 Up in the executive suite, while Travis Kalanick was getting ousted almost operatically as CEO of his own creation, Uber Technologies Inc, another part of the company just sped along, picking up passengers in a world where real rubber meets actual road.
"I'm pretty sure I've taken people on drug runs," says Garry Eccleston, 29, an Uber driver who's been making a living off the job for about a year now. "You can just tell."
Uber is a different sort of lifestyle for people who are aware of, but causally disconnected to, the toxic frat-boy culture of the Silicon Valley startup. The distant boardroom soap opera that keeps unfolding in San Francisco is barely on the radar of the wildly diverse bunch of lone-wolf entrepreneurs out here on the heavily potholed streets of Detroit.
Drivers Baffled, Bemused, Only Slightly Bothered By Boardroom Antics
The job draws lots of chronic workaholics with soaring ambitions and, often, a full-time job or a load of college courses. Sure, there is a subset of slackers driving to get by, working selectively for 15 hours a week, which is good enough for a couple hundred bucks.
But, after more than 50 trips over four months, Benzinga has found most drivers are quite driven — people who skew older than the bros who have made up so much of management team. Maybe one in five are women. Some specialize in rush hour, some brave the weekend party scene, all despise one thing: Riders who only want a ride for a couple blocks.
Drivers don't know where a ride wants to go until they pick them up.
"The short rides are the worst," says Jamie McClintock, 46, who managed a country club near Ann Arbor for 25 years before becoming a full-time Uber driver. "You take 20 minutes to get to a fare and find out they want to go to buy lottery tickets on the corner."
McClintock has been driving for only a month and, like a lot of drivers, hears Uber news regularly on the radio.
"How is it possible they lost a billion dollars?" he asks. "Everybody makes money on Uber."
Do You Want That For Hurl Or To Go?
Customers are generally pretty genial and conversant, drivers say, though some Type A personalities will blow a gasket if they aren't getting to work quickly enough. Even the party night staple — the dreaded puker — has a modicum of consideration.
"Usually they'll try to get their head out the window," said Gregg Robinson, 64.
Robinson, a native of Philadelphia, says it takes an entrepreneurial streak to be an Uber driver. That, and a tolerance, if not enjoyment, of heavy traffic.
"The inability (of the Uber board) to change the corporate culture doesn't really impact the drivers," he said. "I do think it's wrong if they try and follow some sort of political agenda."
Robinson has had a so-called job job — he got his degree in business administration at Antioch College in Ohio and transferred to Detroit when he was a manufacturer's rep — but keeps getting drawn into exciting new startups.
Right now, he's a distributor for Organiblis, a startup that makes a specialty fertilizer for marijuana plants. Just as the ride-sharing movement is transforming transportation, he sees the weed industry as a juggernaut that will disrupt the recreational buzz industry.
"It's refreshing to be part of something new," says the father of two girls. "Trying to be involved in both is taxing on your time, but I love to be part of a startup."
Related Link: Uber Was Being Run Like A Frat Party, Former GM Exec Says
______ Image Credit: By Yinxinybyq - Own work, CC BY-SA 4.0, via Wikimedia Commons
Posted-In: Entrepreneurship Psychology Travel Top Stories Startups Exclusives Interview General Best of Benzinga
View Comments and Join the Discussion!