Detroit Entrepreneur Launches Superinfused Beverages As A Healthy Soft Drink Alternative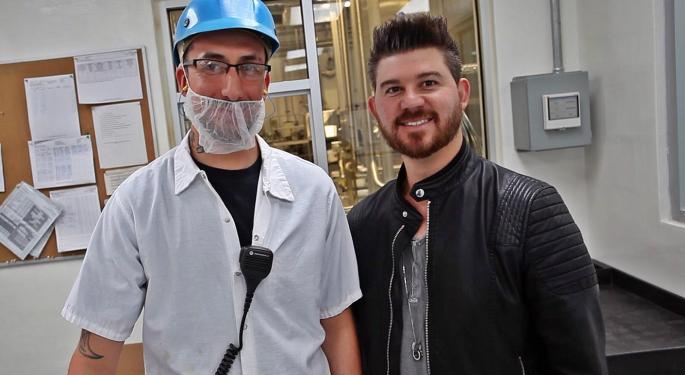 Cason Thorsby is taking the sugar shame out of pop.
The drinks that bear his name, Cason Superinfused Beverages, were designed by the 31-year-old Detroiter to have the sweetness, bubbles and fizz of pop, but without any sugar, calories or artificial additives.
The beverage line, sweetened with extracts of the plant stevia, reached shelves last October. Thorsby, a self-described serial entrepreneur, turned his kitchen into a "makeshift, Walter White" testing lab for 2 1/2 years to find the right formula.
After two earlier brushes with the food and beverage industry, Thorsby is determined to make a $100 million company out of his latest venture.
"The school of hard knocks I went through led me to launch Cason Beverages," the spiky-haired, gregarious Thorsby said in an interview with Benzinga in his downtown Detroit office.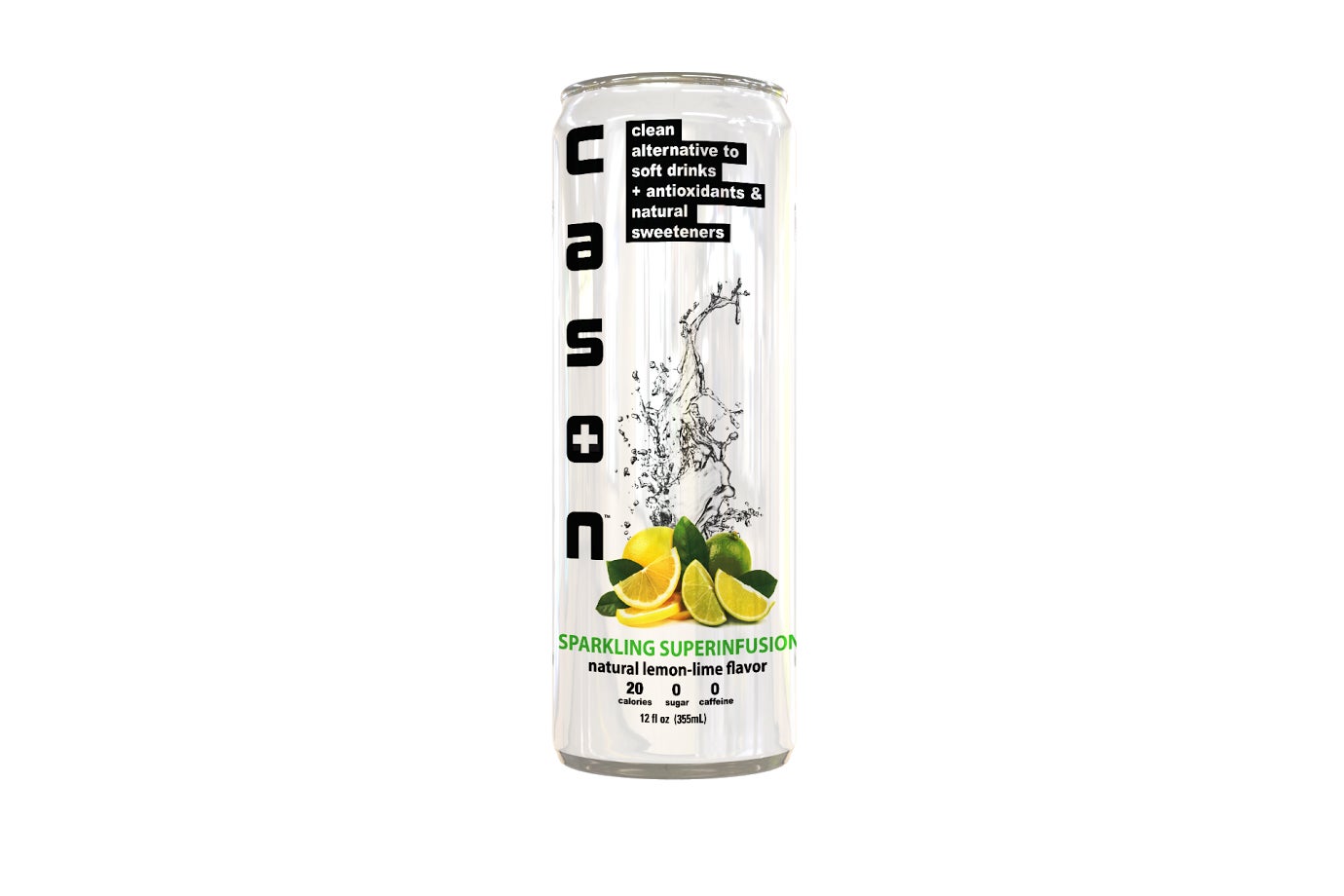 Going Up Against Coke, Pepsi, Snapple
After having numerous natural extracts and sweeteners mailed to his apartment and arriving at a proprietary blend with the right flavor profile, sweetness, and acidity, Thorsby next had to bring his beverage to market.
In the summer of 2016, Thorsby was launching the product under the moniker Social, marketed as a healthy, alternative alcohol mixer.
He quickly found there was a sparkling sake with the same name, and decided to change the name — and category — of his beverage.
"Once I got the product into the marketplace, I realized there was more demand for a healthy alternative beverage than for a mixer."
Beverages from companies such as The Coca-Cola Co (NYSE: KO), PepsiCo, Inc. (NYSE: PEP) and Dr Pepper Snapple Group Inc. (NYSE: DPS) often contain aspartame, high fructose corn syrup, artificial colors, sugar and high calories, Thorsby said.
"I want to be a healthy alternative to soft drinks," he said. "You shouldn't have to sacrifice [for flavor]."
See Also: In The Motor City, Bikes Are In The Vanguard Of Development
Thorsby's beverages are vegan, soy-free and gluten-free.
Stevia, the sweetening ingredient in Cason Superinfused Beverages, is similar to wine grapes in that factors such as the climate and the region where it's grown affect the end flavor, Thorsby said.
When Thorsby was brainstorming a new brand name, he said one of his investors told him: "You have a unique name. Use it." When Thorsby walked around Detroit's Campus Martius Park, 80 percent of them reacted positively to "Cason," he said.
Cason, pronounced "cay-sin," was made into an acronym that stands for "clean alternative to soft drinks + antioxidants & natural sweeteners."
Cason Superinfused Beverages are available in lemon-lime and ginger flavor. Wild berry pomegranate and blood orange flavors are being launched in six to eight weeks, Thorsby said.
'I Wanted To Be National'
When Thorsby, a Davison, Michigan, native, was in high school, he had a co-op job at a nearby coffee shop.
He learned how to make drinks and helped his boss manage the shop's finances. But it was the shop's customers that made something click in Thorsby's head.
The people who spent $5 every day on a cup of premium coffee "all had cool cars," Thorsby said. "They were all entrepreneurs."
During his time as an undergraduate and graduate student at Central Michigan University, Thorsby invested what he estimates at $25,000 to $30,000 of his money into a company that made low sodium, low fat and high protein soup from wild game meat. Then the recession hit, and the economics of wild game went sideways, Thorsby said.
After the company attempted a pivot to organic chicken and beef, Thorsby walked away.
Despite his young age, it wasn't Thorsby's first business venture. He'd previously started a party supply company out of his parents' garage, Elite Tent Rentals. It was a success, and he came within moments of purchasing another large party rental business.
"I had the pen in my hand," Thorsby said. Realizing that the business' expansion potential would stop after a few Michigan counties, Thorsby said he walked away from the deal: "I wanted to be national."
Thorsby's last venture before Cason Superinfused Beverages was Party Armor, an anti-hangover supplement.
The product was popular overseas but was felled by a packaging error that left some caps improperly sealed on an order destined for Australia. Party Armor was recalled nationwide in Australia, and the recall "was tough to rebound from," Thorsby said.
See Also: National Beverage Valuation Has Bubbled Too High
A Michigan Drink
Thorsby told Benzinga he's enamored with success stories and the process of creating a product, building and selling a business.
"That's one of the coolest things we can do with the time we have on Earth," he said.
Cason Superinfused Beverages' Detroit headquarters make sense for the company, Thorsby said. That's not only because of the city's spirit of "hard work, grit and determination," he said, but because Michigan has been a launching point for successful beverage companies.
They include Bell's Brewery, National Beverage Corp. (NASDAQ: FIZZ)'s Faygo, Founders Brewing Co. and 5-Hour Energy.
When driving through Detroit and its suburbs, Thorsby said the people he sees in their garages aren't necessarily mechanics, but are tinkering on cars nonetheless.
The young entrepreneur can relate. "I'm always in my apartment tinkering with beverages," he said.
Story image: Cason Thorsby with an employee at the Wisconsin contract packing facility where his beverages are bottled. Photo courtesy of Keith Zielinski.
View Comments and Join the Discussion!
Posted-In: carbonated beverages Cason Superinfused BeveragesEntrepreneurship Health Care Startups Exclusives Interview General Best of Benzinga