Increasing Your Revenue — With Credit Card Benefits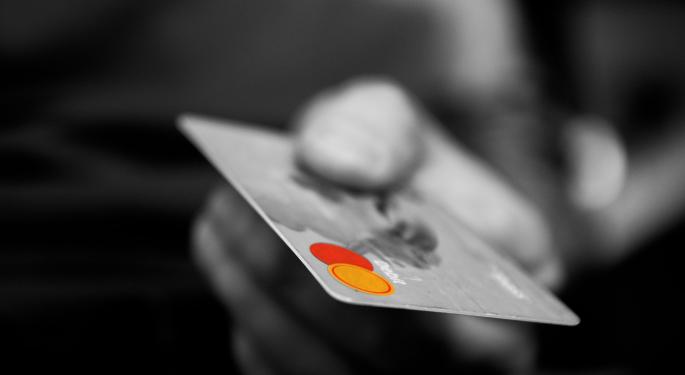 Americans who aren't savvy with their credit card usage can end up burying themselves under a mountain of high-interest debt. At the same time, responsible credit card users can now find more benefits than ever before.
The Numbers
The recent annual survey from CreditCards.com revealed some major shifts in credit card trends in the last year. The bad news for credit card users is that interest rates on credit card balances have jumped dramatically. As of early October, the average rate for new card accounts is 17.01 percent, up from 16.67 percent just six months ago — and near all-time highs.
For credit card users who pay off their balance at the end of each month, fees have been on the decline. The average number of fees per card has dropped from 5.9 in 2017 to just 5.5 percent, with many fees, including annual membership fees, being eliminated all together.
Do Your Homework
Nobody ever likes doing homework, but the most important first step in maximizing credit card rewards is to research the different cards available and compare their offers, which change regularly. It may seem like a lot of work, but there are plenty of resources available online and the hard work ultimately pays off.
Once card users navigate the minefield of interest and fees, savvy spenders can receive plenty of perks for choosing the right card. For card users who want to keep things simple, cash back is king.
Cash back is by far the most popular credit card reward, with 78 percent of card users naming it as the most popular perk, according to CreditCards.com. Flat-rate cards such as the Citi Double Cash Card pay users a 2-percent cash back rate on all purchases, and many other cards offer perks on top of basic cash back rates.
Outside of cash back, other popular credit card rewards include travel deals, gift cards and dining rewards. Travel deals can be especially generous, but they are only valuable for the card user if he or she is willing and able to take advantage of them. Gearing your credit card rewards to your personal interests is the best way to make sure you're getting the most out of them.
Be Effecient
Another way to maximize credit card benefits is to make sure to maximize usage of the best rewards card at hand. Consumers with multiple credit cards can compare the rewards, decide which card is best and ditch the others. Closing those accounts could potentially negatively impact your credit score, but there's no penalty for simply taking them out of your wallet.
Finally, make sure to track rewards that have expiration dates. When signing up for a new card, many promotional deals involve spending a certain amount of money within the first several months. It's rarely a good idea to chase rewards by spending money on things you don't need, but if it makes sense to go ahead and pull the trigger on large purchases you know you'll need to make eventually anyway, you can maximize your promotional period rewards. Make sure to keep track of all earned rewards points and expiration dates so no points are wasted.
Credit and credit cards can be a financial blessing or a curse depending on how they are used. For savvy spenders, rewards cards are an easy way to get more bang for every buck.
Related Links:
Credit Card Survey Shows 'Dramatically' Higher APRs, Fewer Fees In 2018
The Ballooning U.S. Budget Deficit: What You Should Know And What It Means Moving Forward
View Comments and Join the Discussion!
Posted-In: APR credit card rewards credit cards CreditCards.comEducation Personal Finance General Best of Benzinga