Hack Your Own Behavior: How You Can Start Saving While You're Paying Off Debt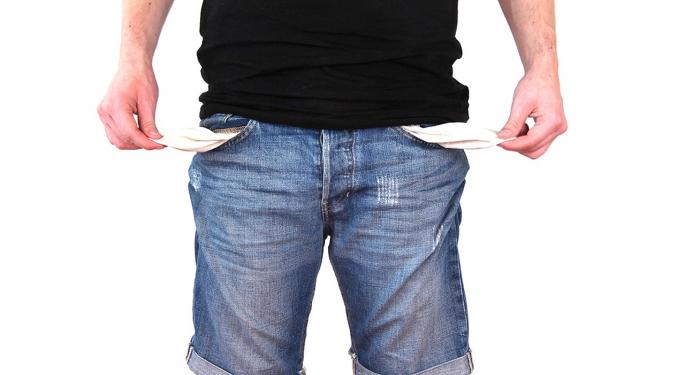 It might be hard to wrap your head around the idea of paying off debt and putting money in your savings account. You're already strapped for cash. Where will the money come from? Luckily, the Duke University's Center for Advanced Hindsight has an answer.
Through a case study, they found that it's possible to save with a simple behavior hack. You will often think of your loan, rent or other regular bill payments as a round value. For example, think of your payment as $500 instead of $482.50. This study says it's because humans are "naturally attracted to round numbers."
Based on this, the study found that saving feels less painful if you round up loan payments to the nearest $25 or $50 and deposit the rounded up amount into your savings.
The Case Study
The case study was an effort to help Americans save more through simple nudging techniques. A local group of credit unions in North Carolina helped the Center for Advanced Hindsight implement the study.
New loan customers were able to round up their auto loans to the nearest $25 and mortgages to the nearest $50 and save the remaining amount. During the loan enrollment, the bank offered an opt-out program, meaning customers were automatically enrolled and had to opt-out themselves.
Those who decided to opt out were give one of two prompts. The control group's was "I don't want to save as I pay off my loan" and the loss aversion group's was "I don't want to have $[amount] in savings by the end of my loan period."
The Findings
The amount of people enrolled in the program increased by nearly 10 percent over the control group. In total, participants saved an average of $1,032 during the life of their loans.
This is big - changing the lens in which people view not saving - and making it easy by using nice, round numbers can lead to a nice chunk of change in a savings account. It's also a big deal because people with debt, whether with personal loans or some other forms of debt, are often hyper-focused on the volume of debt, and not building up emergency savings. This method proves that, under the right conditions, those with debt can save and, eventually start investing, in their future.
If you're in debt and thinking about saving more, you could easily adapt this behavior. Round up all of your monthly debt payments and calculate the sum of the rounded amounts. Challenge yourself to deposit that money in a separate account each month. You may be surprised how simple it can be.
Posted-In: Education Personal Finance General Best of Benzinga
View Comments and Join the Discussion!