Boost Your Home's Value: Simple Projects For 3 Areas Of Your Home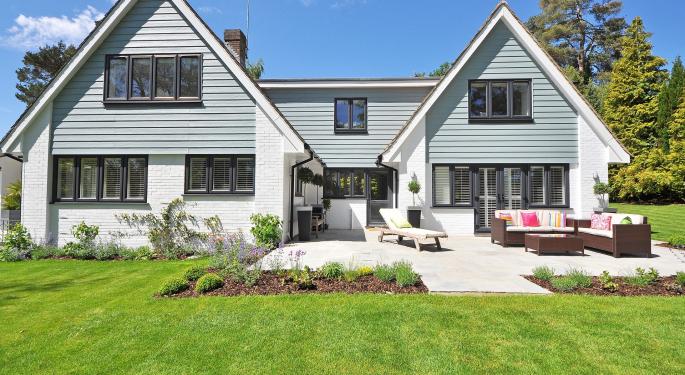 Property value should be at the forefront of a homeowner's mind. You can depend on the added value of DIY projects, new neighborhood developments, and schools to boost the listing price. Some projects can have a bigger, quicker impact on your home's value, however.
First you'll have to consider your budget. Whether you have money saved, get a loan, or received money from a homeowner's insurance claim, make a budget and add 10 percent for unexpected expenses. Remember, you can either do it yourself plan, use contractors to get the work done, or a combination of both.
Here are three projects you can complete in a pinch.
Landscaping
The outside of your home can make or break a potential buyer's first impression. Pay attention to it.
Some believe landscaping is the first thing you should focus. A spacious driveway intrigues car owners, while a crafty walkway initiates a positive impression. Having outdoor areas like a patio or deck where friends and family can gather is huge for attracting clients especially in nicer neighborhoods. Keeping foliage manicured and tidying around the house can go a long way in judging your house at face value.
Schedule a weekend to clean up your yard. Trim hedges, plant flowers, and buy some patio furniture to spruce things up.
Bathrooms
Remodel your bathrooms. A well-done bathroom allows prospective buyers to feel more at home with the property.
Bathrooms feature a lot of built-ins. So, from a prospective buyer's viewpoint, there's a larger emphasis on having this space correct upon purchase. You don't have to replace showers, tubs, or entire vanities. You can easily clean up old stained tiles, give a vanity a fresh coat of paint, and install new hardware on cabinets.
Kitchens
The key a great kitchen is in its efficiency. It needs to function smoothly; everything must be organized and have a purpose.
A buyer needs to envision themselves in the kitchen. Therefore, things must be up-to-date and clean. However, just like the bathrooms, you don't need to spend $40,000 to renovate your kitchen.
Take a day or two to schedule a deep clean, give cabinets a fresh coat of paint, and replace outdated hardware.
Every house is different. Consider your budget and set aside time to assess the appropriate adjustments for your home.
Posted-In: Education Personal Finance General Best of Benzinga
View Comments and Join the Discussion!