Million-Dollar Businesses You Can Start With Your Laptop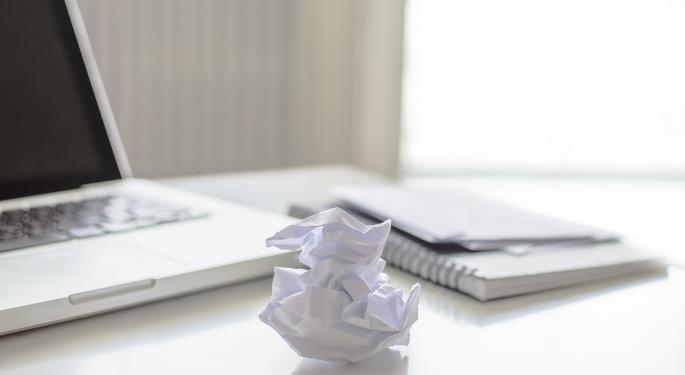 One of the scariest parts of starting a business is the upfront costs involved. But if you would like to dip your toes in the entrepreneurial world without taking on hundreds of thousands of dollars in debt or mortgaging your home to raise capital, the good news is there are plenty of million-dollar business ideas that you can launch with no more than a laptop and an internet connection.
One Quora poster recently asked about million-dollar business ideas that require only a laptop.
Top poster Pavakumar Karnati, founder of GrowingMetrics, said all bloggers have to do to make money is get people to visit their site. By taking advantage of advertising services, such as Alphabet Inc (NASDAQ: GOOG) (NASDAQ: GOOGL)'s AdSense, bloggers get paid simply by increasing their website's traffic. "They're basically charging a third in commission, but two-thirds of something is a whole lot more than 100% of nothing," Karnati said.
Related Link: Common Mistakes For First-Time Entrepreneurs To Avoid
Peter Liu suggested drop shipping as the easiest way to make it to a million. Drop shippers serve as middle men between a manufacturer, wholesaler or another retailer and the customer. A drop shipper books orders but does not actually hold inventory or ship the products themselves. "Since you don't have to hold inventory, the start-up investment is low," Liu wrote.
If you have the technical skill or are willing to hire a coder, Becomer's Simon Cave said it's easier than you may think to start a software company with just a laptop. "Go to Crunchbase, reach out to 100 start-up companies, ask them what they are struggling with," Cave said. Once you have a problem, all you have to do is solve it, something that can be done from the comfort of your own home.
While posters suggested a wide range of ideas, a common theme among top responses is that successful businesses are much more about the person running them than the business itself. If you are dedicated, hard-working, realistic, patient and flexible, you can likely turn any number of businesses into a success. If not, the best business idea in the world will likely never earn you a dime.
View Comments and Join the Discussion!
Posted-In: AdSense BecomerEducation Entrepreneurship Startups Small Business Media General Best of Benzinga