Common Mistakes For First-Time Entrepreneurs To Avoid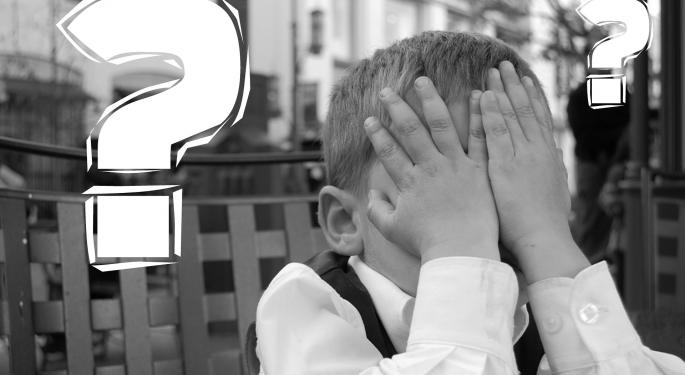 When you're starting a career as an entrepreneur, mistakes are part of the equation. But while no entrepreneur gets everything just right the first time, it's helpful to avoid or at least prepare for some of the most common mistakes that tend to cause problems for new entrepreneurs.
One Quora poster recently asked about some of the most common mistakes first-time entrepreneurs make.
Top poster Auren Hoffman has launched and sold five different companies. The most common mistake new entrepreneurs make is trying to pursue too many different ideas at once, according to Hoffman.
"Instead of trying many things at once, you should focus on one thing at a time and really dive in (and not do anything else)," he said.
Lucas Carlson is the former CIO of the telecom company Centurylink Inc (NYSE: CTL) and the founder of AppFog. There's a fine line between self-doubt and skepticism, but it's important for entrepreneurs to toe that line, Carlson said.
"If you are not brutally honest with yourself, you can't make informed decisions that will truly improve your company," Carlson said. When you want to believe in an idea badly enough, you can easily rationalize objectively poor decisions and dig yourself into a deeper hole, he said.
Patrick Mathieson, venture investor at Toba Capital, said entrepreneurs should forget reading educational stories like this one and start focusing on communicating with customers.
"You have one goal when you're just starting a company: to build and sell something for which a certain type of customer will be thrilled to pay you money," he said. "What gets you closer to that goal: 30 minutes spent reading a chapter in a startup book or 30 minutes on the phone with a potential client?"
Even the most business-savvy and hard-working entrepreneurs will have plenty of opportunities to learn from mistakes along the way. But the more they can learn from the mistakes of other entrepreneurs that came before them, the less steep their learning curve will be.
Related Links:
How To Make Your Entrepreneurial Vision A Reality
View Comments and Join the Discussion!
Posted-In: CenturyLink Quora Toba CapitalEducation Entrepreneurship Startups General Best of Benzinga