A Bear Market Is Coming In 2018, Bloomberg Finds In New Survey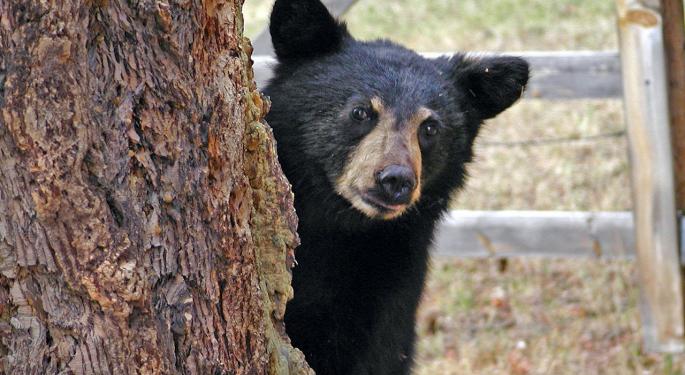 Sorry investors, but results of a poll of 30 finance professionals across four continents aren't supportive of the continued bull run. According to a Bloomberg survey, the bull stock market run has just more than one year left and will end late next year when U.S. credit will enter its first bear market since the financial crisis nearly 10 years ago.
The conclusion among experts is that the second-longest bull run on record will end at some point in 2018, Bloomberg reported. Around the same time, the Federal Reserve's wind-down will be "well under way" and central banks across the world from Europe to Japan will be tapering their asset purchase.
A recession is predicted to hit the U.S. in the first half of 2019, but a 2007–2009 style meltdown is unlikely to be seen again. Also, the experts are conflicted on which asset classes will be the most vulnerable with answers mostly centered across the global bond market.
"We have had a liquidity-fueled bull market. Remi Olu-Pitan, a multi-asset fund manager at Schroder Investment Management Ltd. in London, told Bloomberg. "If that is taken away, there is a pressure point."
Finally, the survey's findings also have one notable absentee: China. Only one respondent believes that the world's second largest economy' financial system is in danger. In fact, Atul Lele, a CIO at Deltec International Group, said China is a top worry and is more alarming than excessive tightening by the Federal Reserve.
Related Links:
Wide-Spanning Market Implications When Fed Changes Its Tone
View Comments and Join the Discussion!
Posted-In: Education Futures Politics Psychology Top Stories Economics Federal Reserve Markets Best of Benzinga