Investors Bailing On Hedge Funds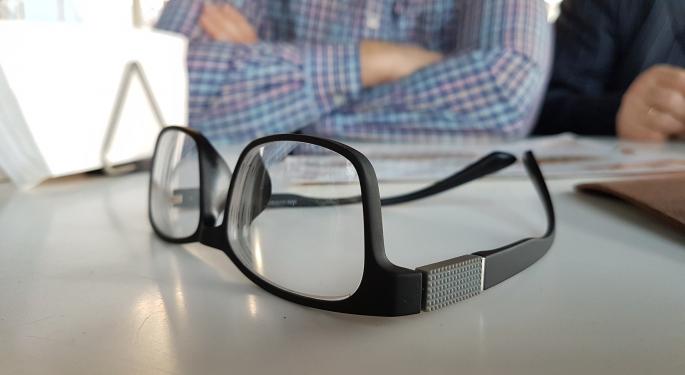 With the S&P 500 up another 9.8 percent in 2017, investors are growing increasingly impatient with underperforming hedge fund managers. Active money managers have struggled to keep pace with the market for years now, but even some of the most recognizable money managers on Wall Street are now seeing investors bailing out of their funds.
Last week, the Wall Street Journal reported that Greenlight Capital, the fund run by billionaire manager David Einhorn, has endured a $400 million outflow of investment capital after two years of underperformance. Einhorn once famously predicted the collapse of Lehman brothers during the early stages of the financial crisis of 2008.
Despite an incredibly successful long-term track record, Einhorn has gotten burned by a handful of bad trades in the past couple of years. Einhorn reported double-digit losses in 2015, his fund's worst year since its inception.
Also last week, Einhorn sent a letter to investors following another lackluster quarter in which his fund delivered a negative 4-percent return.
"Our five biggest longs reported earnings that met or exceeded expectations, while our shorts announce earnings that mostly disappointed," he wrote. "Nonetheless, we lost money in the quarter. The bubble basket was particularly frustrating."
Related Link: Coattail Investing: How To Trade Like David Einhorn
Einhorn's "bubble basket" refers to huge short positions he holds in both Tesla Inc (NASDAQ: TSLA) and Amazon.com, Inc. (NASDAQ: AMZN), two stocks which are up 48 percent and 33 percent, respectively, in 2017. This week, even Tesla CEO Elon Musk acknowledged that Tesla's share price is "higher than we have the right to deserve."
But Einhorn isn't the only fund manager struggling these days. John Paulson's assets under management have fallen from $36 billion in 2011 to just $10 billion today. Earlier this year, Eric Mindich's Eton Park fund closed down entirely after its assets dipped below the $2 billion mark.
A recent study by S&P Dow Jones Indices found that about two–thirds of active fund managers underperformed the S&P 500 in 2016 and that more than 90 percent of active managers have underperformed their benchmarks in the past 15 years.
But while some investors may believe they are finally wising up to active managers' shortcomings, Einhorn's long-term track record suggests otherwise. In the 21 years since Greenlight's creation in 1996, the fund has delivered an average annualized gain of 16 percent.
Posted-In: David Einhorn Eric Mindich Eton Park Greenlight CapitalEducation Hedge Funds Top Stories General Best of Benzinga
View Comments and Join the Discussion!