This New Financing Method Is Helping Millennials Afford A Home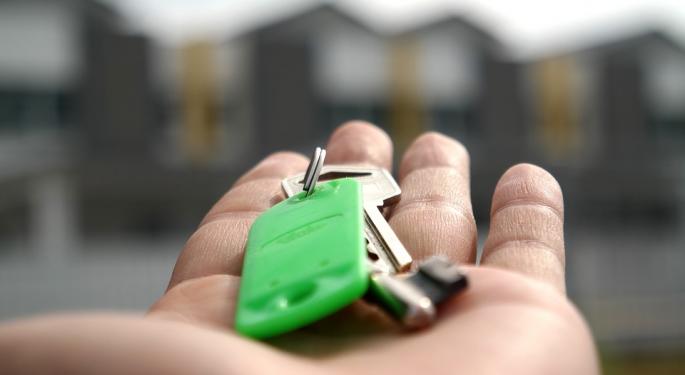 The following article originally appeared on Unison.com.
More so than any generation of young Americans in recent history, millennials are holding off on capturing a key part of the American dream: buying a home. According to the U.S. Census Bureau's annual homeownership statistics, only about 32 percent of Americans under the age of 34 are homeowners, the lowest rate among that demographic in at least the last 25 years.
This evident aversion to homeownership by millennials isn't from lack of desire. A 2017 survey conducted by Bank of America revealed that, more than any other demographic of first-time homebuyers, those between the ages 18-34 felt that owning a home would have a positive impact on their long-term finances.
Willing, But Unable
Most of the blame for why home ownership is down among young adults can be riddled down to two root causes. 1) Many are burdened with tens of thousands of dollars in student debt, and 2) economic conditions for those entering the workforce in the past decade have been less than stellar for young savers.
On top of this, and perhaps unsurprisingly, the fallout from the housing bubble that lead to the 2008 recession soured many millennials on borrowing money to afford a down payment their first home.
Overcoming The Down Payment
Despite the many hurdles facing millennials interested in owning a home, there are avenues for first time homebuyers to consider if they are interested in making an investment in their future but worried about being saddled with exorbitant interest rate payments. That's where home equity financing comes in.
The process works like this: since most mortgages require 20 percent of a home's value as a down payment in order to lock in a favorable interest rate, home buyers who don't quite have that much money can supplement up to half of the down payment amount through a "home ownership investment program" such as this one from a company called Unison.
The Buddy Method Of Homebuying
While this looks like a form of borrowing, it doesn't come with strict payment deadlines or interest charges. Instead, repayment is postponed for 30 years or until the house is resold by the borrower. Unison then receives its original investment plus or minus its share of the change in the home's value.
Think of it like a partner investing in the home with you. While the homeowner owns and occupies the home, Unison holds a stake in its equity. If the equity increases by the end of the partnership, both the owner and Unison profit. If it decreases, Unison's stake also typically diminishes.
The reason the investment metaphor is appropriate is because Unison has the backing of institutional investors — such as pension funds and endowments — who are interested in investing in the U.S. residential real estate market. Essentially it bridges the gap between homebuyers and these long-term investors who are comfortable with making 30 year investments in homes.
The model is meant to provide the final bit of capital that many people—especially millennials—simply can't afford in the short term.
The extra funding Unison puts toward the down payment can give young home buyers the chance to enter the housing market without the burden of potentially excessive monthly payments if they can't reach that 20 percent benchmark. Additionally, Unison's model also offers buyers more leeway in the range of home prices they can consider making an offer on.
Homeowner Prep
Millennial homebuyers should still do their homework and have a sober understanding of their financial forecast before buying a home. Young prospective homebuyers might consider whether the monthly payments on the house are manageable and what level of maintenance the house would require to maintain or increase its equity.
The Unison model of homeownership investment is about empowering potential homebuyers, but the buyer should be confident about what kind of homeowner they plan on being. For those millennials facing some of the unavoidable perils of today's economic ecosystem, Unison might be the the ally they need in retaking the American Dream.
Posted-In: unisonEducation Personal Finance General Real Estate
View Comments and Join the Discussion!