How To Get Pre-Approved To Buy A Home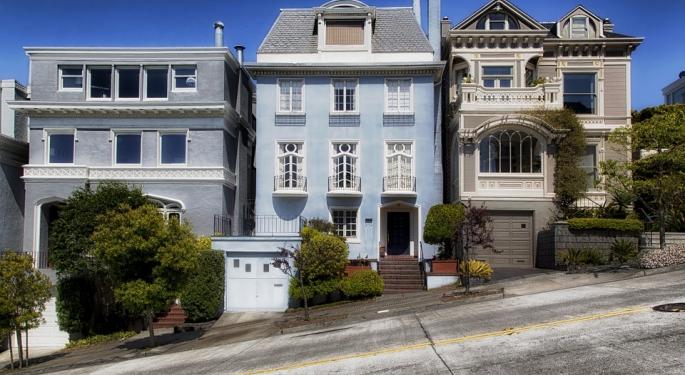 The following article originally appeared on Unison.com.
Most people searching for a home will tell you the most exciting part of the process is getting to look at all the homes you might buy. It's fun to explore the options, see the different features available, and narrow down your choices to a few properties you really like.
But if you're shopping around without having been pre-approved for a loan, you're making a major mistake.
While it may not be as fun as wandering from one open house to another, the process of working with lenders, dealing with paperwork, and digging deep into the realities of what you can actually afford is a critical step. You should take the time to get pre-approved before you start your home search. Keep reading to learn how.
See how a home ownership investment can double your down payment.
Why Get Pre-Approved?
A pre-approval letter is a document that verifies the lender's determination that you will qualify for a specific amount of a mortgage loan to buy a home, based on the information you provide them.
Getting pre-approved can help your home search in the following ways:
It means you have already located a lender to work with and you know what to expect when it comes to getting your mortgage.
You're clear on how much you can borrow, so you know how much home you can afford — and that helps define the range of properties you can include in your search.
Without this step, you could go through the work of looking for a home and even putting in an offer, only to find that you don't qualify for the necessary loan amount and you can't actually purchase the home. If that happens, the sale would fall through and everyone involved, including your real estate agent and the home seller, would have wasted their time.
For obvious reasons, home sellers want to avoid this situation, which is why most sellers will only consider your offer if you've been pre-approved. Some real estate agents might ask to see your pre-approval letter before working with you to ensure you are a serious buyer.
Pre-approval provides everyone — especially you — with a little more peace of mind as you begin your home search.
How to Get Pre-Approved (Not Just Pre-Qualified)
It's important to know that getting "pre-qualified" is not the same as "pre-approved."
When you get pre-qualified, the lender asks you to tell them about your financial life and collects information about your income, debts, assets, and the down payment you plan to use. But there's no formal check or investigation into the information you supply — the lender takes you at your word.
Pre-approval, on the other hand, is more stringent and formal. You fill out a loan application and the lender will run a credit check.
Learn how a home ownership investment makes it easier to buy a home.
You need to supply information on your income, assets, debt, employment history, down payment, requested loan amount, and more. More importantly, you need to back it all up with verified documents and proof.
If you do get pre-approved, you'll get a letter certifying that the lender will underwrite your mortgage for the amount you requested and at the interest rate they quote you. That letter shows both agents and sellers that you're capable of buying the home you put an offer on and you have a lender promising to back your request for financing the purchase.
What You Need to Get Pre-Approved
Once you choose a lender, you should try to understand how they'll evaluate your situation to determine your pre-approval status. They could accept your request or deny it — or they could pre-approve you for a different amount than you asked for.
This decision will be based on a review of your financial statements. Here is what the lender will need to look at:
Your income
Your debts
Your assets
Your credit history and credit score
Your current job, annual salary, and employment history
You should be prepared to submit statements from investment accounts, credit card bills or documentation on existing loans, pay stubs, tax returns, and more.
They need this information to determine your debt-to-income ratio, how stable your employment is, and what financial resources you have to fall back in case of an unexpected life event (ex: health problems, etc.). These factors indicate whether you can reasonably afford to repay the loan.
Lenders also want to see your credit score to determine how much of a risk you may pose. The lower your credit score, the riskier you look to a lender. A low score could indicate current or prior late payments, high credit utilization, or limited credit history, all of which increase the likelihood that you may not make all your mortgage payments on time. The greater this likelihood of default, the higher the interest rate a lender will offer you.
On the other hand, a high credit score tells the lender you pose less of a risk and are more likely to make all your loan payments. A high score may qualify you for a lower interest rate (which can save you tens of thousands of dollars over the life of your mortgage).
You also need to tell the lender the price of the home you want to buy and how much you plan to finance. In other words, how much cash you have for a down payment. The difference between your down payment and the price of the home is the amount you ask the lender to lend you with a mortgage loan.
Lenders generally require you to make a down payment of 20% of the purchase price of the home. If you put down less than 20%, you may be charged a higher interest rate and be required to pay a monthly premium for mortgage insurance on top of the principal, interest, taxes and homeowner's insurance that make up your monthly housing payment. The additional interest expense and the mortgage insurance premium can limit the amount of the loan for which you can qualify based on your income, and this can reduce your purchasing power.
What Are the Next Steps?
If your pre-approval request is declined, you can talk to the lender about your options. You may simply need to request a smaller loan amount. Or you might need to take a step back and focus on coming up with a larger down payment.
If you have enough for a 10% down payment, you should consider partnering with Unison, a company that invests alongside home buyers to allow them to get the home they want. Unison can contribute up to half of the down payment as an investment alongside yours, allowing you to make a full 20% down payment, and get the benefits of doing so. In return, the company hopes to earn a profit from a portion of any appreciation in the home's value at the time it's sold.
If you do get pre-approved, you're ready to find a real estate agent and start looking at properties. With pre-approval letter in hand, both agents and home sellers will be more eager to work with you and help you get the home you want.
Posted-In: unisonEducation Personal Finance General Real Estate Best of Benzinga
View Comments and Join the Discussion!