How Average Investors Can Succeed In Today's Market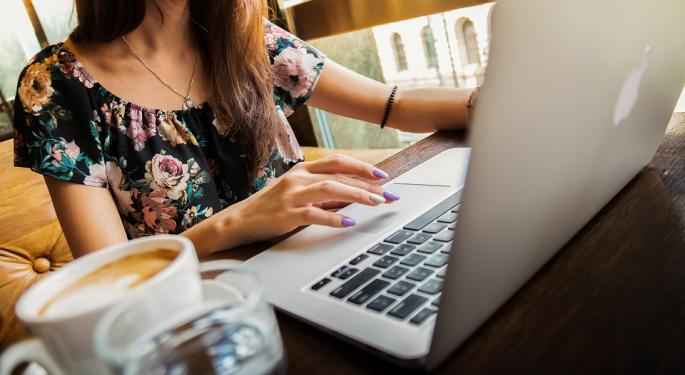 The typical retail investor is making a terrible mistake. We are in the midst of the greatest period of wealth creation in our history, yet individual investors are only just beginning to participate in that growth – and they are still not taking full advantage.
While frustrations about the lack of wage growth and rising inequality are warranted, investors have a terrific opportunity in front of them. They can find success if they embrace a simple, but proven wealth-building strategy: invest in profitable companies. While this sounds easy enough, it requires a proactive and disciplined approach, especially in today's volatile market.
Investors need to recognize that while economic policy can improve conditions to a degree, there are macro forces at play limiting the possibility of significant growth. In fact, due to demographic trends and the impact of technological change, it is highly unlikely that our economy will grow beyond a modest rate of 2 to 2.5% for decades to come.
This is largely because we are increasingly facing an aging population as the baby boomer generation retires. The output of an economy depends on the number of workers and the productivity of those workers. It only goes to stand that as we see a decline in the workforce overall, it will become harder and harder to sustain economic growth levels. In addition, while new automated technology, particularly in the manufacturing industry, has improved worker efficiency and productivity, we've already harnessed most of those benefits – and shouldn't expect technology to fuel economic growth significantly in the short-term.
To find success in this climate, average investors need to block out the noise and devise strategies that will accumulate wealth over the long-term. Part of the reason the wealthiest in our economy are often successful investors is that they have the advantage of being able to withstand short-term market volatility and the occasional bear market. In the case of the average investor, while worrying about potential losses and/or chasing short-term returns can be tempting, they too need to take a long view.
For instance, as the market continues to anticipate rising interest rates, investors should resist the urge to make dramatic changes in their portfolios. Instead, investors should pursue strategies that will enable them to accumulate wealth over time, and aren't high-risk. After all, it's a bull market and there is money to be made. Investors should target high-quality, proven US multinational companies. While these are relatively safe investments and won't drive a huge return overnight, they offer a pathway for long-term wealth accumulation.
There are a number of troubling realities about the modern US economy. Growth and wage increases will be limited in the coming years due to forces that are outside the control of our policymakers. But, it's not all doom and gloom. Average investors can take advantage of proven, long-term investment strategies in what is a bull stock market to accumulate wealth.
Posted-In: contributorEducation Be Your Own Boss Markets Personal Finance General
View Comments and Join the Discussion!