What I Learned On My Best Trading Day Ever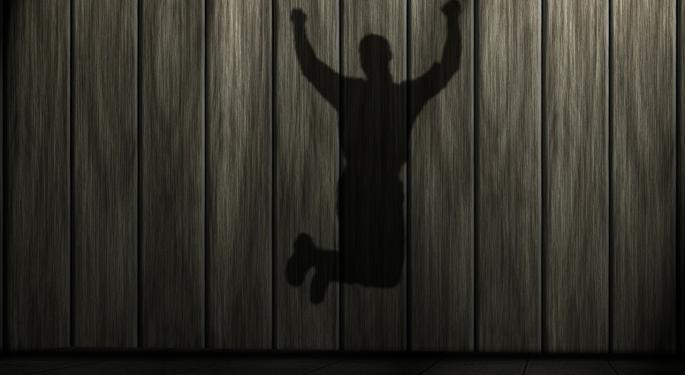 I picked up quickly in day trading that the market moves in cycles. Traders experience those cycles every quarter, every month, and even every session.
It's for this reason that pinning down just what factors account for a really outstanding day can be difficult. On my good days, I can look at the three or four or five excellent trades I made and pick out reasons why they worked, whether it was spot-on timing with my entry and exit, or being able to pick out a less than obvious formation signal. But my best day had as much to do what the market was doing as with anything that I did in particular.
That day was February 2, 2016. I made 11 profitable trades of 12 total, and made a return of $22,000 net of fees.
I was trading out of my original small cash account at the time, trying to hit the $100,000 challenge by the end of the year. With that mindset, where I was trying to grow my account as quickly as possible, I was prone to risking a lot more than I would consider advisable now. In the moment, I wasn't even aware of the risk I was taking. In this instance the market broke in my favor, but I had a sort of tunnel vision on achieving that goal.
The best way I can describe it is that it's almost like if you are standing on the edge of a cliff and you see something you want to reach for. You're so focused on reaching for it, you kind of forget the cliff. It's only after you grab it that you think, "Oh, I just took a lot of risk to take that trade."
My average winner that day was $0.37 per share on a 10 percent average gain. I made $24,000 on those 11 trades, and lost $750 on the one bad call, $0.15 per share, in addition to spending about $1,000 on commissions. Again, the strength of the market that day truly helped generate that streak. I don't think I've had a day where the trades just worked out so perfectly.
That February I hit $60,000 in my trading account, which is still an incredible number even now. Before that, my best month was the previous January where I made $42,000, which is also a great return. Those 12 trades alone netted me more than half of that, $22,000, which might be what I can expect to get in an average month.
But that is the point, for those few stellar months, there are dozens where I am just hitting $20,000, which is still good for any trader. What really matters is maintaining consistency and discipline so you can take advantage of the instances when the market does run up and you can really profit from a risk-conscious approach.
Even though I had my best day with some risky trades, I've also been bitten because of that same behavior, and that taught me that the markets can give and take in equal measure and that I needed to stay focused on when the moment was right for risk and when I needed to back off.
Ross Cameron is the founder and CEO of Warrior Trading.
Posted-In: Education Entrepreneurship Psychology Top Stories Success Stories Personal Finance Trading Ideas General Best of Benzinga
View Comments and Join the Discussion!