25 Interesting Facts About Forbes' 25 Highest-Earning Hedge Fund Managers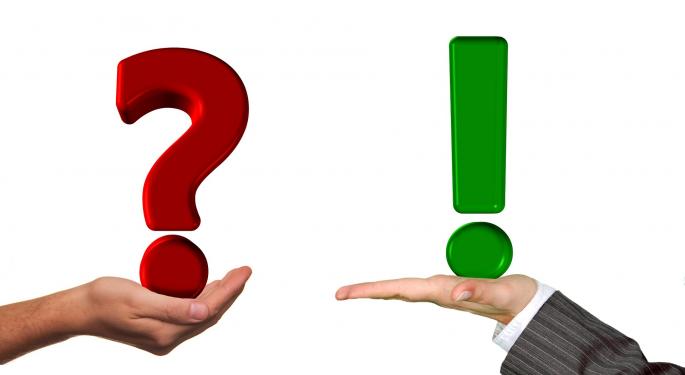 Forbes was out with its compilation of the 25 highest-earnings hedge fund managers and traders. In the same vein, Benzinga is presenting readers with interesting facts about the 25 successful hedge fund managers/traders.
1. James Simons Of Renaissance Technologies Corp.
The flagship fund of the firm, the Medallion Fund, which is open to only 300 of its employees and a few others who have strong ties with the firm, has been generating staggering returns for its investors. According to a Bloomberg report, , the fund raked in profits of $55 billion over the last 28 years, generating annual returns of over 80 percent.
2. Michael Platt Of BlueCrest Capital Management
After assets fell to $8 billion in 2015 from $35 billion during its heydays in 2013, BlueCrest withdrew from managing funds for outsiders and instead chose to be a private partnership, managing Platt's funds.
3. Raymond Dalio Of Bridgewater Associates
Bridgewater Associates may soon have an automated system for managing its operations, if a report in the Wall Street Journal is to be believed. The software engineering project, which Dalio has called "The Book of the Future," would send "GPS-style directions" for how employees should spend their time, down to whether they should make phone calls in a bid to make operations efficient.
4. David Tepper Of Appaloosa Management
Shares of Snap Inc (NYSE: SNAP), which has had a tepid run in the stock market since the company's IPO received a Tepper-shot on March 8, when he revealed that he had invested in the company's IPO.
5. Kenneth Griffin Of Citadel LLC
Citadel's Wellington fund had a so-so performance in 2016 vis-à-vis the broader market, a Chicago Tribune report said quoting Institutional Investor's Alpha. The fund clocked in returns of 5.1 percent compared to the S&P 500's 9.5 percent advance and the Dow's 13.4 percent rally. Still, Griffin pocketed earnings of $300 million for the year, with support from the company's Global Fixed Income Fund.
6. Daniel Loeb Of Third Point
Recently, one of the four partners of Loeb's fund reportedly quit. Keri Findley, one of the very few senior women hedge fund executives, started as an analyst in the firm in 2009 and was elevated as a partner a little over a year ago.
7. Paul Singer Of Elliott Management
Paul Singer, who is part of a family band, is credited with the distinction of being one of the biggest hedge fund donors in the 2016 presidential election. Singer's Elliott Management has contributed at least $13 million, according to a CNBC report.
8. David Shaw Of D.E. Shaw & Co., L.P.
Holding a Ph.D. in computer science from the Stanford University, he has used his technical expertise to his advantage, evolving theories and applications of computational finance. The success of his hedge fund is largely attributed to its focus on computer-generated systematic methods of investing.
9. And 10. John Overdeck & David Siegel Of Two Sigma Investments
Two Sigma Investments, the quantitative hedge fund run by partners Overdeck and Siegel, has been able to charge fees of 3 percent of assets and 30 percent of profits, high by the industry standard of 2-and-20. The two co-founders bet heavily on technology than human minds. According to a Forbes report, Two Sigma's data scientists and systems analyze more than 10,000 data sources, using 75,000 CPUs with 750 terabytes of memory.
11. Michael Hintze Of CQS LLP
This hedge fund manager has multi-continental connections. Born to Russian parents in China and raised its Australia, Hintze moved to New York to learn the nuances of financial services, first with Salmon Brothers and then with Credit Suisse First Boston. Having relocated to London in the 1980s, he went onto launch CQS in 1999.
12. Jeffrey Talpins Of Element Capital Management
Specialist in macro trading, Talpins worked as a trader for Citigroup Inc (NYSE: C) and Goldman Sachs Group Inc (NYSE: GS) earlier before starting a hedge fund of his own.
13. Stanley "Stan" Druckenmiller Of Duquesne Family Office
This hedge fund manager had the privilege of working alongside the legendary George Soros and was instrumental in breaking the Bank of England along with Soros by heavily shorting the pounds.
14. And 15. Brett Icahn & David Schechter Of Icahn Capital Management
Brett Icahn and David Schechter manage the Sargon portfolio of Icahn Capital Management, which oversees Carl Icahn's personal capital and funds belonging to Icahn Enterprises LP (NASDAQ: IEP). Both of them received a pay of $280 million each in September last, based on a 2012 agreement, which provided for them receiving 7.5 percent of the profit their Sargon portfolio generated.
16. Christopher Hohn Of The Children's Investment Fund Management
Hohn, an activist investor from the U.K., runs a value-based fund, the Children's Investment Fund Management. He is also known for his philanthropic activities, including contributing to alleviating poverty in developing countries.
17. Sieth Klarman Of Baupost Group
Value investor and hedge fund manager Sieth Klarman, according to a CNBC report, advised President Donald Trump through his investor letter to stop tweeting, as he sees it unbecoming of a serious president.
18. Israel Englander Of Millennium Management
Recently, Israel Englander lost Michael Gelband, who was overseeing fixed income operations at the fund. Gelband was touted to be a potential successor to Englander and now the firm is left to deal with his departure.
19. Danny Yong Of Dymon Asia Capital
Yong founded his global macro fund in 2008 and has been hugely successful on his macro and currency bets.
20. Christopher Rokos Of Rokos Capital Management
This U.K. hedge fund manager runs a macro hedge fund. Earlier, he co- founded Brevan Howard with his former colleagues at Credit Suisse First Boston fixed-income trading desk. He was once considered one of the world's most influential government bond traders.
21. Peter Miller Of PDT Partners
PDT, which stands for Process Driven Trading is a quantitative proprietary trading group, which was originally part of Morgan Stanley (NYSE: MS). Subsequently, it became an independent investment manager in 2013.
22. Leon Cooperman Of Omega Advisors
Leon Cooperman's Omega Advisors has seen its assets shrink, as the fund suffered from the fallout from an SEC investigation into insider trading in September last.
23. Nelson Peltz Of Trian Fund Management
Recently, Nelson Peltz's Trian Fund was in the news as it reportedly took a stake in Procter & Gamble Co (NYSE: PG).
24 And 25. Peter Brown & Bob Mercer Of Renaissance Technologies Corp.
After Renaissance's Simons retired in 2010, he left the responsibility of managing the fund with the Peter Brown and Bob Mercer. They both now serve in the role of co-CEO at this huge quantum fund.
Related Links:
Hedge Funds Are Dumping Oil, But Remain Extremely Bullish
Jacob Wohl, The Teenage-Hedge Fund Manager, Has Been Ordered To Cease And Desist
View Comments and Join the Discussion!
Posted-In: Appaloosa Management Baupost Group Bloomberg BlueCrest Capital Management Bob MercerEducation Media General Best of Benzinga