A Historical Look At The U.S. Development From Emerging Market To Global Economic Superpower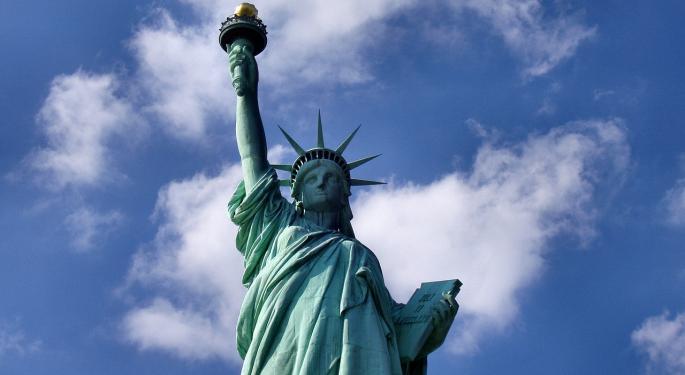 For investors who believe in learning from the past, the St. Louis Fed has a fascinating document that chronicles one of the most exciting periods in the history of finance. In 1983, Federal Reserve Bank of Cleveland economist Merle Hostetler published a document entitled "75 Yrs. Of American Finance: A Graphic presentation 1861 to 1935."
The document is a 40-page chart and timeline that includes a number of interesting economic details of the time period in which the U.S. rose from an emerging market economy to a global economic superpower.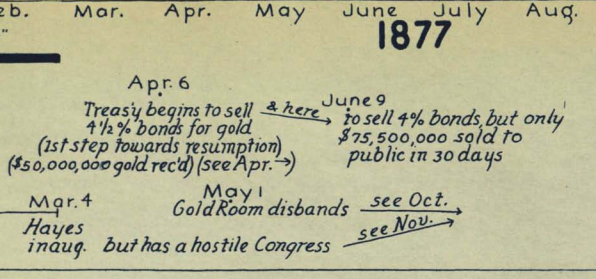 In 1820, the U.S. economy represented only about 1.8 percent of total global GDP. By 1900, that percentage had jumped to 15.8 percent. As of 2000, the U.S. economy made up 21.8 percent of global GDP.
The Hostetler document has countless economic details and notes, but here is a small sampling of his observations:
1862- "War costing $2,000,000 per day - none of it borrowed!!"
1863 – "Crude oil $2.00 bbl. at the well"
1865- "Income tax raised to 5% on $600-$5,000 per year. 10% on incomes over $5,000"
1867- "Annual interest on U.S. public debt $144,000,000 (new high)"
1874 – "1st favorable balance of trade since 1862!!"
1877 – "Rail stocks at 'rock bottom' (higher during next 55 yrs.) (see 1932) (This yr: a N.Y.S.E. seat sold for $2800)
1880 – "N.Y.S.E. volume unprecedented (scrip & cash dividends the talk of the mkt.)
1882- "U.S. debt falls below $2,000,000,000"
1882- "Cong. Appropriates $100,000,000 for pensions (vs. $27,000,000 in 1878) (pensions now exceed interest on public debt)"
1890- "Real estate mkt. very active – (sky-scrapers now appearing here & there)"
The full digitized version of the original document can be seen here.
View Comments and Join the Discussion!
Posted-In: Education Economics Federal Reserve General Best of Benzinga