How Important Is Your Health In Retirement?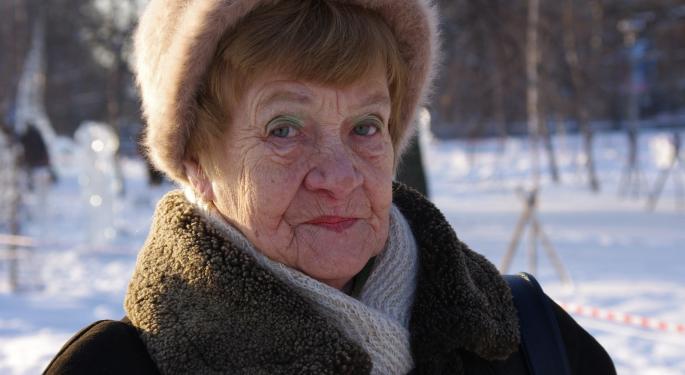 When considering retirement, what typically comes to mind? Where you'll live? How you'll afford the lifestyle you want? How you'll fill your time?
What about your physical and mental health? For as much emphasis is put on saving financially for retirement, perhaps one disproportionately overlooked area is your own health: another area you truly do have some control over before that stage of life is upon you.
While savings and drafting a retirement plan are essential to a smooth transition (and can be done decades before), maintaining and improving your health can likewise have tangible benefits once you say goodbye to regular employment.
Connections Between Health And Retirement
Furthermore, research has shown time and again that not only does healthcare take up a large percentage of retirement expenses, but the better health you are in, the less money you will spend on healthcare during retirement.
While that may come across as obvious, retirement planning rarely seems to include this piece of the puzzle.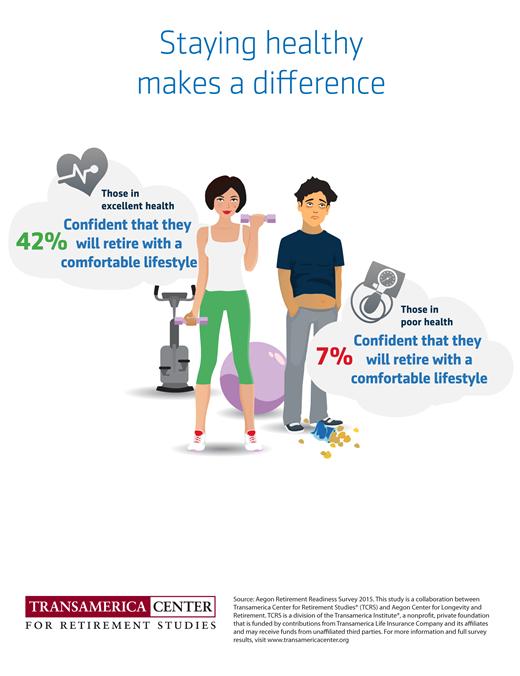 Of note, the healthier you are now — before retirement — the more positive you perceive your retirement prospects. Contrastingly, with poor health comes a lack of confidence in retirement satisfaction.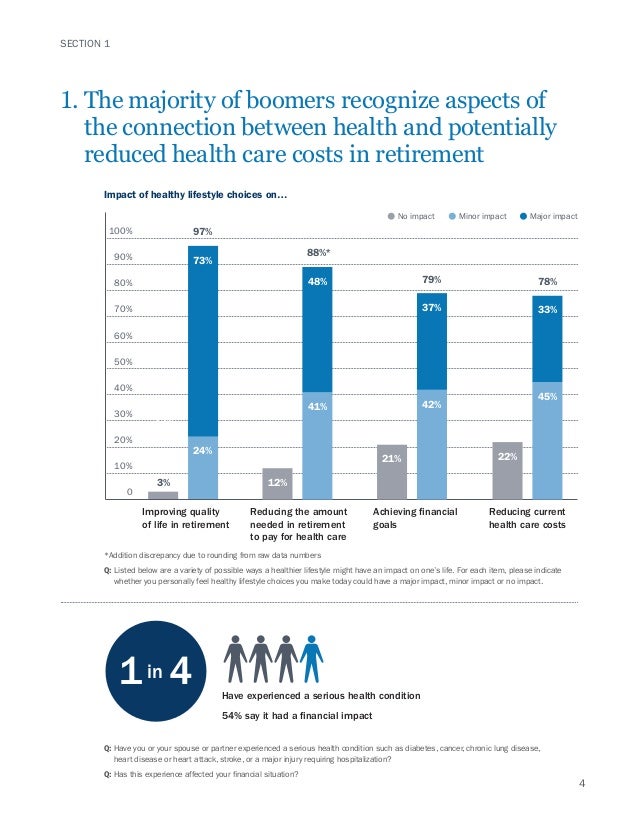 Additionally, a healthy lifestyle, bolstered by healthy lifestyle choices, shows impactful benefits throughout different areas of retirement — both financially and tangentially. From quality of life improvement to reduced costs, more financial goals being met to reducing costs now, making healthy choices in the moment has substantial benefits far beyond feeling better momentarily.
Another reason to consider getting healthy now, particularly against the backdrop of higher expenses in retirement that could be avoided: Recent studies indicate that having personal health problems is the number one reason for retiring early.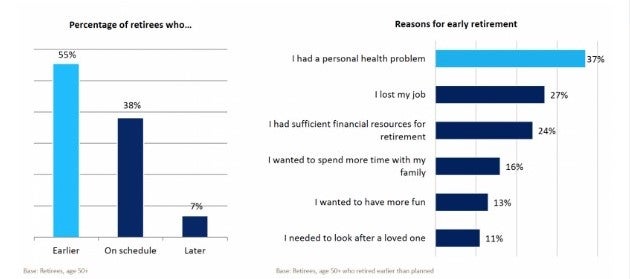 Always Have A Backup Plan
Don't just plan for retirement with your health in mind, but have a backup plan for various possible outcomes. Things can change in the blink of an eye. What you once viewed as an ideal retirement may become flipped on its head because of countless unforeseen occurrences. While it is impossible to plan for every possibility, acknowledging that things may not go as planned can help you come to terms with the uncertainties of life now and in retirement.
Furthermore, don't become distressed over the complicated nature of health and retirement. While the information available and the complexity of trying to estimate and plan for something with so many unknown variables can be overwhelming, running away or ignoring potential obstacles will do nothing but delay and intensify reality once it comes.
Face the difficult discussions now, embrace the challenges later stages of life may hand you and, above all, come to terms with the role you play in your own life satisfaction.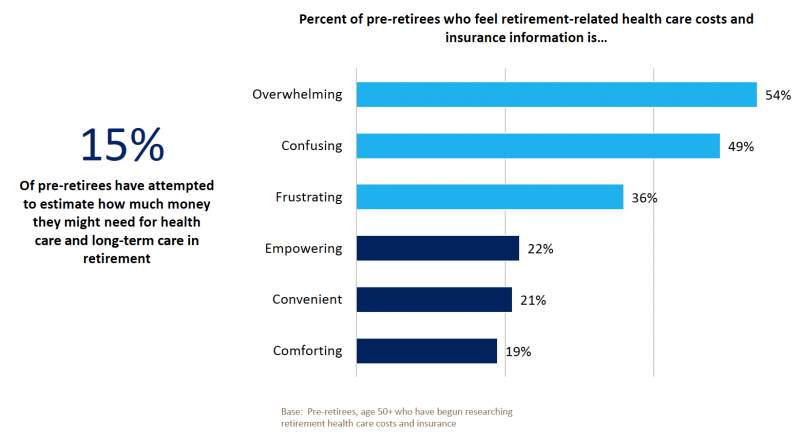 According to a study conducted by Bankers Life Center for a Secure Retirement, "While money is the top singular reason for continuing to work for many employed retirees, six in 10 (59 percent) work for non-financial reasons, including to stay mentally alert (18 percent), to remain physically active (15 percent), to have a sense of purpose (14 percent) or to stay socially connected to others (7 percent). Furthermore, half (49 percent) expect to work beyond age 70 or as long as their health will allow."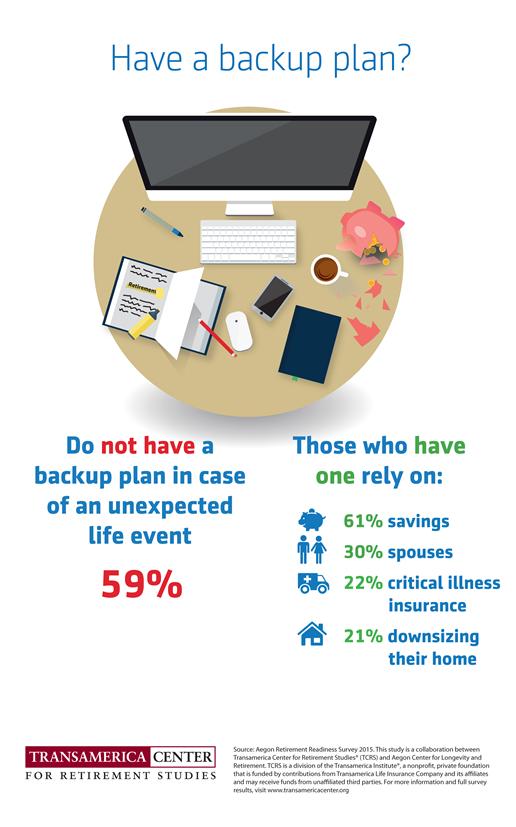 View Comments and Join the Discussion!
Posted-In: Bankers Life Center for a Secure Retirement Budget Budgeting HealthEducation Health Care Personal Finance General Best of Benzinga