Getting Ready For Retirement, Wherever You Are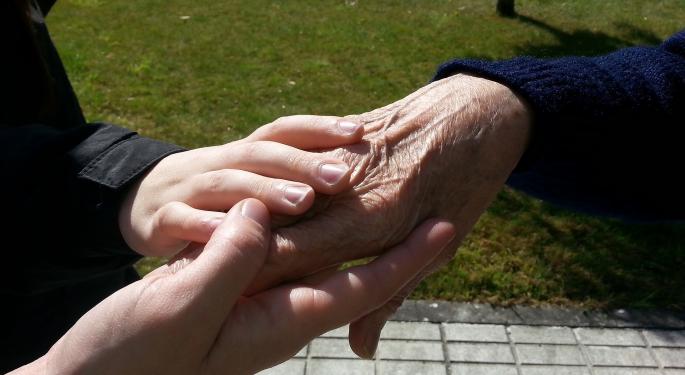 Because of the economic environment, concerns over depleting federal aid and forecasts of insufficient funds for future generations, saving for retirement is one of the most pressing financial concerns for many Americans in every age demographic.
While saving for your later years has been important for decades, with the impending extinction of traditional pension plans and broad financial concerns following the most recent economic crisis, the emphasis on retirement has become more focused over the past few years.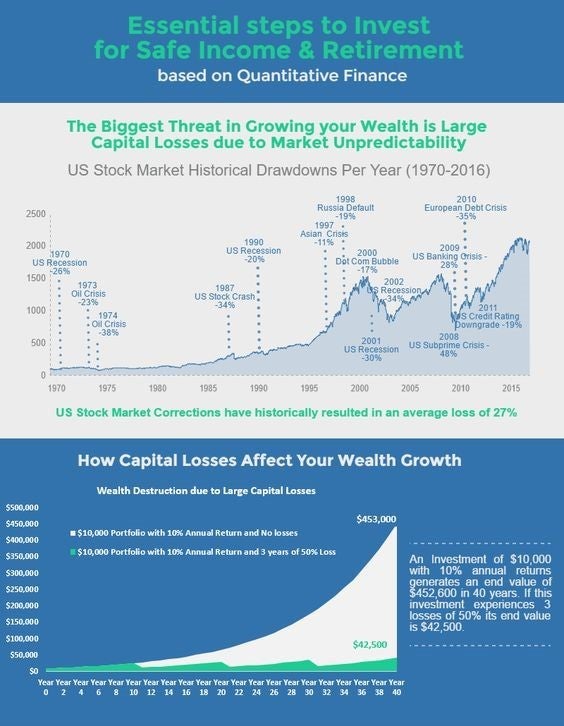 Source: AssetMacro
Expert recommendations for an adequate retirement savings account can vary by hundreds of thousands of dollars; needless to say, it can be overwhelming to try and prepare for such a broad range of possibilities.
Each person will develop a unique plan fitting their specific goals and abilities, but below are a few simple methods with supporting figures to conservatively save for retirement.
Classic Scenario: Retiring At 65, Goal Of $815,000
If you were to retire at 65, assuming an 85-year lifespan, saving roughly 7 percent from age 22 could secure a comfortable retirement today.

Source: MoneyCrashers, U.S. Treasury Department, AARP.org, Calcxml.org, IRS
A Different Approach: Retiring at 67, Goal Of Consistent Savings
Another popular method of saving for a comfortable retirement is to adjust the amount you save each year based on how much you are making so you hit specific benchmarks by specific ages.
Source: LifeHacker, Melanie Pinola; BenefitsPro
Start Early, Start Strong: $10,000 in 20s, Goal Of Half A Million At 65
For those individuals in their 20s who are able to start saving now, here's a brief look at how saving now can pay off in the long run. By just investing $10,000 one time with a 10 percent annual return, that $10,000 can grow to almost half a million dollars in 40 years.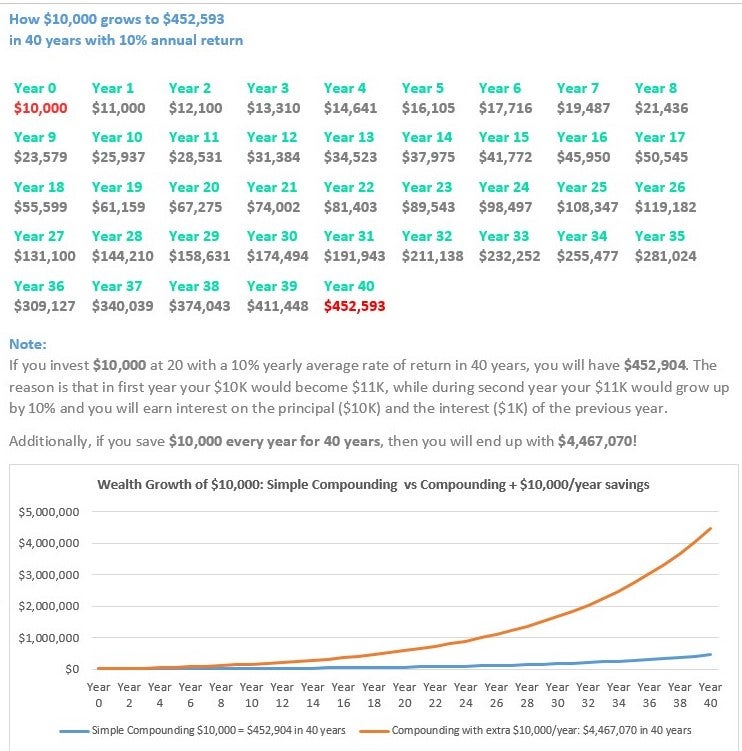 Source: AssetMacro
Saving for retirement is not a one-size-fits-all endeavor. Talk to your financial advisor for help planning your unique and individualized retirement plan. A little effort today will help pave the way to a secured tomorrow.
View Comments and Join the Discussion!
Posted-In: Budget Budgeting retirement Retirement Planning retirement savingsEducation Personal Finance General