5 Trending Books On Investors' Spring Reading List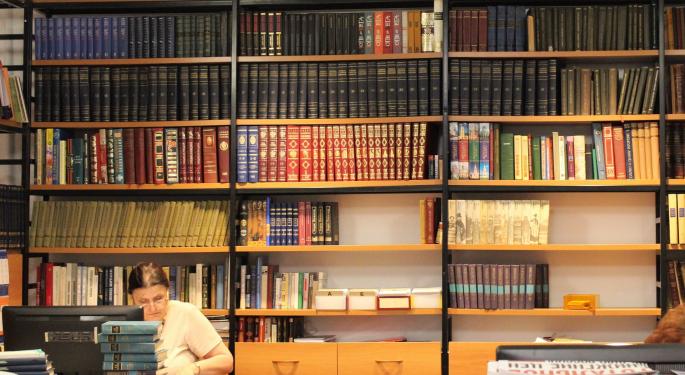 For many investors, curling up with a good book is less about murder mysteries and forbidden love triangles and more about equity bubbles and high-frequency trading strategies. Here's a look at five trending books that investors should have on their spring reading list.
1. 'Industries Of The Future' By Alec Ross
Former Senior Advisor for Innovation to the Secretary of State, Ross discusses the industries that will be making a major impact on the world over the next decade, including the challenges they will likely face.
2. 'Irrational Exuberance' By Robert Shiller
Concerns over potential equity and debt bubbles around the world have investors once again interested in Nobel Laureate Shiller's take on the psychology that drives the creation and destruction of market bubbles.
3. 'The Prize: The Epic Quest For Oil, Money & Power' By Daniel Yergin
Investors seeking to understand the dynamics of the collapse in oil prices are turning to Yergin's Pulitzer Prize-winning account of the history of the oil market, which has now been updated to include the current energy crisis.
Related Link: Hedge Funds Now 'Strongly Bullish' On Oil
4. 'Expected Returns: An Investor's Guide To Harvesting Market Rewards' By Antti Ilmanen
Ilmanen explains how investors can forecast market returns given a wide range of different parameters, such as growth, inflation, liquidity and risk.
5. 'Margin Of Safety: Risk-Averse Investing Strategies For The Thoughtful Investor' By Seth Klarman
The seven-year-old bull market has rewarded strong growth stocks. However, as more investors worry that the bull market may have reached its end, they are once again looking for long-term value investing strategies that will limit risk in what could be unfavorable market conditions ahead.
Image Credit: Public Domain
View Comments and Join the Discussion!
Posted-In: Alec Ross Antti Ilmanen Daniel Yergin Expected Returns: An Investor's Guide To Harvesting Market RewardsEducation Top Stories Personal Finance General Best of Benzinga