Plagued By Student Loans? Fed Rate Hike May Matter To You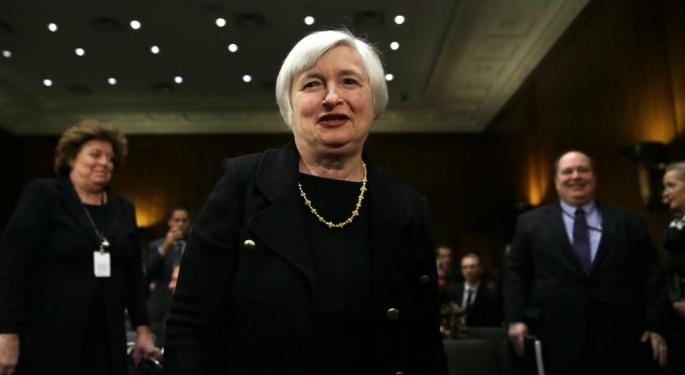 Earlier this week, the Federal Reserve made a decision to raise interest rates for the first time in almost a decade. While the United States has as of late enjoyed a zero interest environment, that is now changing. And, based on comments by the central bank at their monthly meeting, this initial rate increase is likely to be one of a handful over the next year.
Because there is often a gap between interest rates set by the central bank and what individuals pay on loans, the announcement is likely to leave many young debt-holders baffled and questioning what they are likely to experience in the coming years.
Particularly for Millennials who are likely to hold substantial student loan debt, the situation is confusing as numbers and figures and exceptions are thrown around seemingly haphazardly.
Federal Reserve Chairwoman Janet Yellen reassured the press following Wednesday's meeting, "It is a very small move. It will be reflected in some changes in borrowing rates. Longer term interest rates, loans that are linked to longer term interest rates, are unlikely to move very much."
However, as this hike has been touted as the first of a few, concerns are still circulating.
The Student Loan Situation
As it currently stands, the student loan burden is substantial and growing exponentially. According to the Federal Reserve, the student loan balances earlier this year were between $710 billion and $1.27 trillion.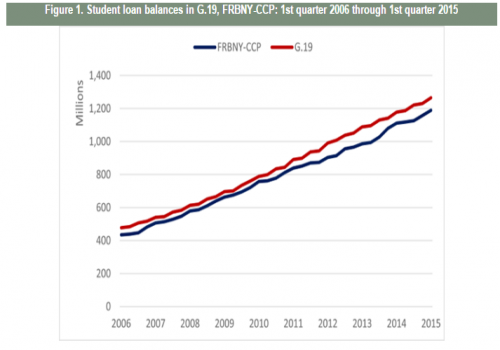 Source: Federal Reserve
"Somewhat confusingly, the Federal Reserve System produces three sets of statistics on student loans," according to Jesse Bricker, Meta Brown, Simona Hannon and Karen Pence in a Federal Reserve report out August 2015.
"Every quarter, total student loans are reported on the Federal Reserve Board's Consumer Credit (G.19) statistical release and the Federal Reserve Bank of New York's Quarterly Report on Household Debt and Credit (PDF) , based on the Consumer Credit Panel (CCP). And every three years, the Federal Reserve Board collects data on the assets and debts, including student loans, of a representative sample of U.S. households on the Survey of Consumer Finances (SCF) and provides both the anonymized household-level data and selected tabulations and analyses on its website."
Accounting for about 93 percent of all student loans, federal loans are the most frequently held student loan debt.
Student Loan Interest 101
From the United States Department of Education, "If you receive a federal student loan, you will be required to repay that loan with interest. It is important that you understand how interest is calculated and the fees associated with your loan. Both of these factors will impact the amount you will be required to repay."
"The interest rate varies depending on the loan type and (for most types of federal student loans) the first disbursement date of the loan."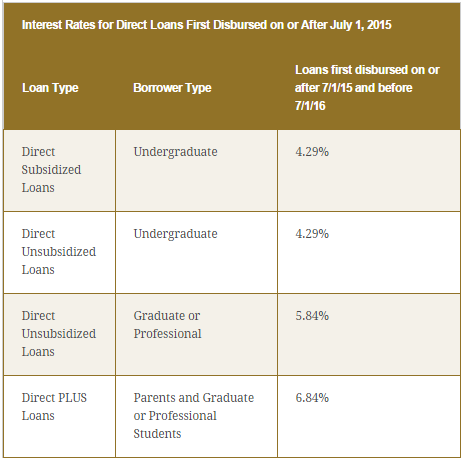 Source: The Department of Education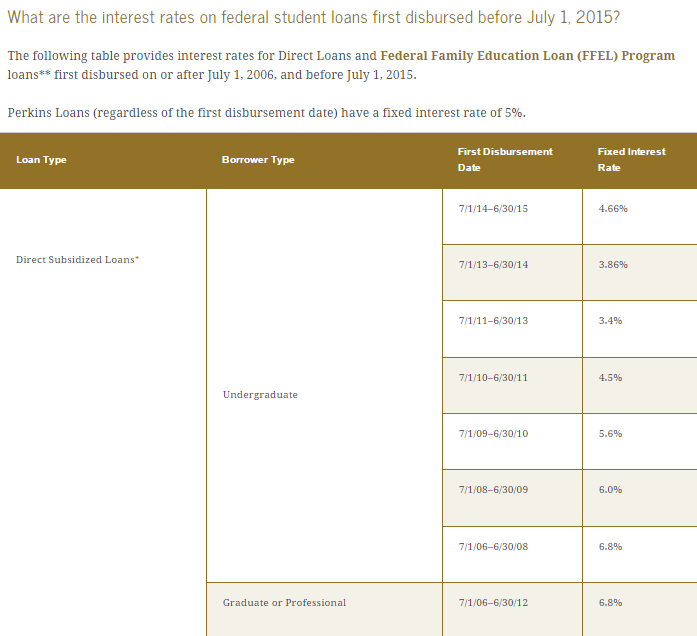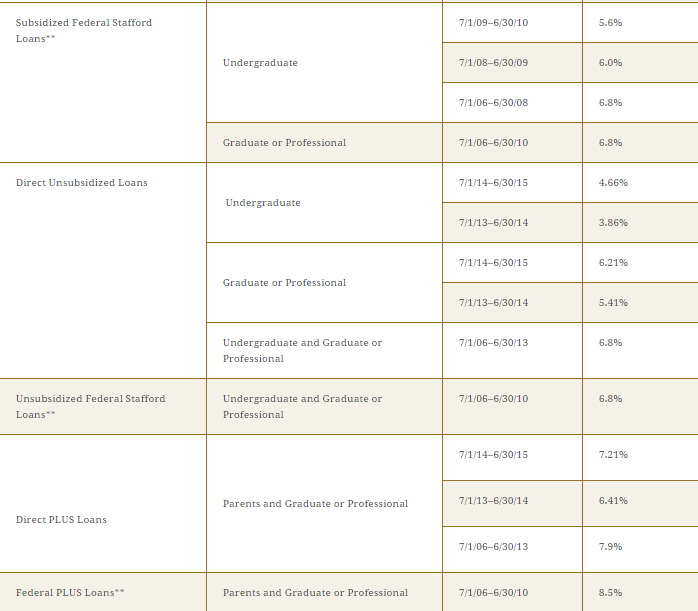 Source: The Department of Education
Congress sets federal student loan interest rates; therefore, it makes sense that those individuals with student loan debt from the governement would be tuning in to the Federal Reserve's decisions. What is frequently overlooked, though, is that private debt-holders are also liable to see changes due to the Fed's decision.
The situation becomes even more convoluted when coupled with the highly-publicized statement that most federal student debt-holders will not see any changes, but private student debt-holders might.
So, what does all of this mean in plain-speak?
Federal, Private, Fixed, Variable: Where Do You Fit In?
No Effect For You
If you have federal student loan debt with a fixed rate (meaning, you borrowed after July 1, 2006, from the government), your interest rate will remain the same.
If you have a private student loan with a locked-in fixed rate, your interest rate will remain the same.
Likely To See Small Changes
If, on the other hand, you have a variable rate of any flavor (private or federal), your interest rate on your loans will begin to shift. You can expect to see these changes reflected on a monthly basis.
In other words: If you have a private student loan with a variable rate, you are likely to see your loan's interest fluctuate. If you have a federal student loan debt from before July 1, 2006, you have variable interest rates and are therefore likely to see changes on your loan's interest.
Despite private, variable-rate student loan interest rates not being determined by the Fed, the central bank's decision is likely to have a consequential effect. As the most influential standard for such rates, the London Interbank Offered Rate (LIBOR) is typically what most private, variable rates are tied to.
Forbes contributor Tom Anderson explained it as such, "The Fed doesn't directly control LIBOR, but LIBOR tends to closely track the federal funds rate over time. So it's likely when the Fed hikes rates, your variable rate student loans based on 1-month LIBOR will rise too."
Posted-In: millennials student loan debts student loansEducation Economics Federal Reserve Personal Finance General Best of Benzinga
View Comments and Join the Discussion!