Dormant Debt Epidemic Leaves Afflicted Financially Unprepared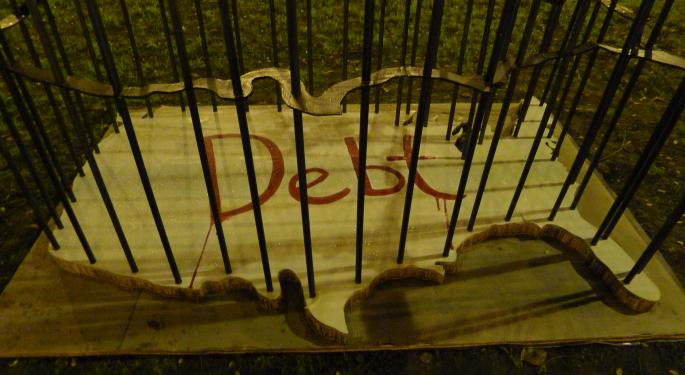 There is a debt plague affecting the nation. Forty million Americans are burdened by this strain of debt and a colossal $1.2 trillion drained because of it.
The epidemic is growing. Over the last decade, there has been a 325 percent increase in documented cases.
While the contagion is in and of itself cause for concern, the ignorance toward the pandemic's severity by those afflicted is even more worrisome.
With the debt's implications potentially not rearing its head for years, there's a tendency to forget that it will not always lay dormant.
The student debt crisis has left thousands of recent graduates unprepared for the harsh consequences of sizable debt.
Dusting Off Shelved Student Loans
With deferment and forbearance plans, it is easy to forget that student loan debt is just like other consumer debt. While payments can be postponed until graduation and sometimes beyond, it is still debt – and compliance to the loan's contractual obligations is necessary.
Don't shove loans into the back corner while at school and don't be caught unaware after graduation.
Related Link: Saving Money In College
If You Have Student Loan Debt
Regardless of how long ago the loan was initiated, be forthright with yourself about carrying such a substantial debt.
Understand that just as missed payments on a car loan will be reported to credit agencies, missed student loan payments will also be reported and appear on your credit report.
If You're A Recent Graduate
Don't let the details of your loan stay in the dark. Revisit the terms and conditions and draft a repayment plan.
Being caught unaware does not excuse you from making that initial payment. Don't get behind before you ever begin.
If You're Still In School
Believe it or not, just because you are enrolled in school and have a deferment plan in place does not give you a free pass to ignore student loan debt.
On the contrary, utilizing the time when student loan debt does not influence credit is a prime opportunity to get ahead and take control before payments begin to roll in.
The Silver Lining
It is important to remember, however, that student loan debt does not implicitly spell financial doom. As with any credit line, student loans – when addressed properly, handled with care and managed responsibly – can actually remedy your credit score.
Regardless of what type of debt you carry, how many student loans you have taken out and where you are in the repayment process, critically look at the breadth and depth of your debt and overall financial situation.
Revisit your budget frequently, particularly as things change within your financial portrait (marriages, children, employment changes, additional debts such as car payments or mortgages).
If you find yourself in financial duress, seize control. This debt epidemic does not need to continue with you; acknowledge your symptoms and begin recovery toward a healthy financial you. Talk to a financial advisor. Make a financial plan and readjust your budget. Above all, keep in mind that ignorance is no justification for financial mismanagement. It is your responsibility to be in control of your financial portrait.
Image Credit: By ArtofCulturalEvolution (Own work) [CC BY-SA 3.0], via Wikimedia Commons
Posted-In: Budget creditEducation Top Stories Economics Be Your Own Boss Personal Finance General Best of Benzinga
View Comments and Join the Discussion!