Cannabis Investors Awaiting WeedStock Conference Tours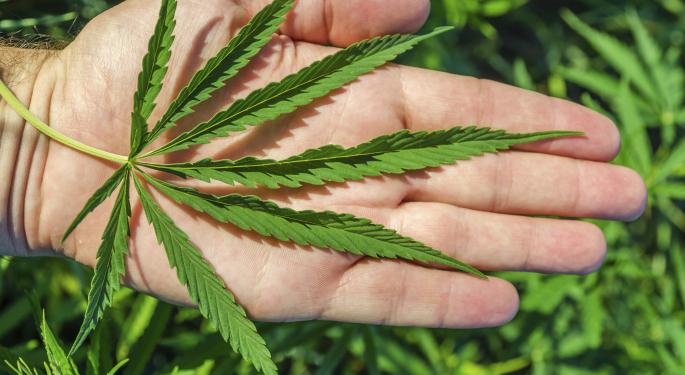 The WeedStock Conference is attracting a lot of attention in the cannabis investing space after announcing the lineup for the conference's VIP tours.
Investors across the country have told Benzinga they are preparing to adjust their investments in the legal cannabis space following announcements they hear at the WeedStock conference, taking place from June 29 to July 1 in Denver.
The first tour will take place on Sunday, June 29
2:00 p.m. pick up at The Westin
2:30 p.m. River Rock Dispensary and Grow
3:30 p.m. Mary Jane Glassworks
4:15 p.m. O.penVape Poolside Party
The second tour will take place on Tuesday, July 1
12:15 p.m. pick up at The Westin
12:45 p.m. CannLabs lab tour
1:45 p.m. O.penVape Offices
3:00 p.m. L'eagle Services Deluxe Cannabis gallery
3:45 p.m. Adaio Bed & Breakfast backyard

The first tour is included in the VIP ticket package and both are available for Super VIP attendees.
WeedStock staff did confirm to Benzinga that tour passes for each date can be purchased for $85 and $105, respectively.
Companies participating in WeedStock include Advanced Cannabis Solutions (OTC: CANN), WeedHire.com (OTC: ANYI), Terra Tech (OTC: TRTC), Creative Edge Nutrition (OTC: FITX), CannLabs (OTC: SDSPD), Tauriga Sciences (OTC: TAUG), Alliance Creative Group (OTC: ACGX), Agritek Holdings (OTC: AGTK), Surna (OTC: SRNA), Vega Biofuels (OTC: VGPR), Endexx (OTC: EDXC), Cannabis Technologies (CNSX: CANLF), and Abbattis Bioceuticals (OTC: ATTBF) among others.
Benzinga readers can get $200 off a three-day pass to the nearly sold-out event with coupon code, "BENZINGAWEEDSTOCK".
Posted-In: marijuana marijuana reform WeedStockCannabis Education General Best of Benzinga
View Comments and Join the Discussion!