Facebook Not Losing Popularity With Potential Professionals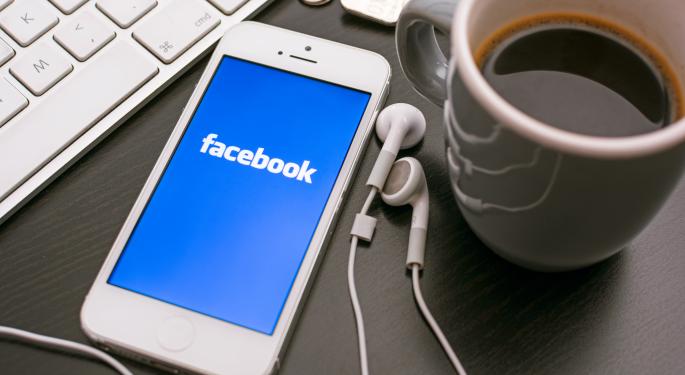 Facebook (NASDAQ: FB) has come under fire recently, mostly in large part to the Princeton study that claims it will "die" in the next few years. Twitter has also become the hot item on the social block, despite a sagging user growth. But when it comes to young professionals, Facebook tops just about everybody.
According to a new report from Glassdoor, Facebook ranks at the top of the highest-rated companies hiring interns for 2014. The company overtook Google, who held the top spot for the past two years.
The results are based a five-point scale, which come from at least 20 intern reviews over the 2013 year. Facebook and Google both tallied a 4.6 rating. Facebook's "interview difficulty" rated slightly below Google's, 3.1 to 3.4 respectively.
Related: Are Short Sellers Trying To Hurt Facebook With A "Totally Bogus" Princeton Report?
An intern in Facebook's software department commented, "sometimes things can get "hacky" because the company is so small and everyone has so much on their plate, i.e. working code speaks louder than words/design. As a fulltime employee you will occasionally have to put in merciless overtime."
One example of the type of question posed, provided by a business operations intern: "You have a bag of N strings, and at random, you pull out an end. You pull out another end and you tie the two ends together. You take another two string ends and tie them together. You repeat this until there are no loose ends left to pull out of the bag. What is the expected number of loops?"
Other notable companies in the top 10 include Intel, Microsoft, Bloomberg and Apple. Yahoo made the list for the first time ever, coming in at 14. Of the 25 companies, 13 are in the technology sector.
Related: New Study Finds Facebook Crushes All Other Social Networks
With several of the biggest companies located on the west coast, it's not a surprise that California wold have such a high volume of intern hiring. The state's main cities (Los Angeles, San Francisco, San Diego) combine for 1,062 total employers hiring interns. New York City is tops overall, with 893 employers.
This information is based on the top 20 metros by population, according to the U.S. Office of Management and Budget. This is then crossed with data based on number of employers with at least one intern listing posted on Glassdoor as of January 29, 2014.
Posted-In: FacebookNews Education Entrepreneurship Psychology Travel Tech General Best of Benzinga
View Comments and Join the Discussion!