FDA Delays Decision on Amarin's Vascepa Drug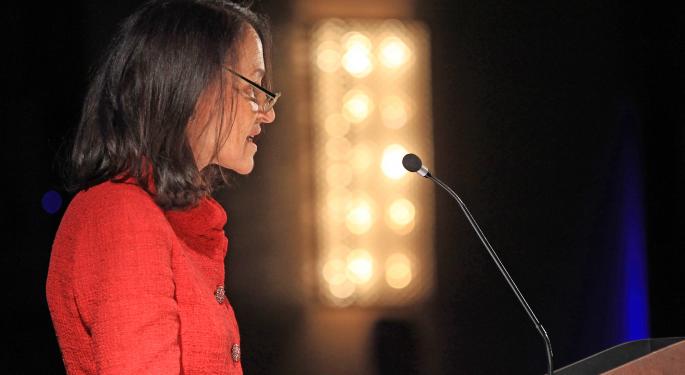 The plot deepens regarding the biotech company Amarin (NASDAQ: AMRN) and its controversial cholesterol-controlling drug, Vascepa.
As previously reported on Benzinga, Amarin was waiting to hear the results of a Food and Drug Administration ruling. The company had appealed the FDA's October decision to rescind support of late-stage trials of Vascepa, a prescription-strength fish oil pill.
But instead of a final ruling, it appears the FDA punted. In a press release issued Friday, Amarin said the FDA has delayed its decision, and that "Amarin's request to re-instate the ANCHOR Special Protocol Assessment (SPA) agreement remains under consideration with the FDA."
See also: Amarin's Vascepa - Too Limited A Market Or FDA Blunder?
The FDA, according to Amarin, now views the company's appeals "as separate administration decisions worthy of separate consideration." It also expects to "convey its decision" by no later than January 15 – although no new action date on that decision has apparently been set.
Amarin notes that, while it will continue to pursue resinstatement oof the ANCHOR SPA agreement and approval of the ANCHOR supplemental new drug application (sNDA) for Vascepa, "there can be no assurance that Amarin will be successful in this effort."
Nonetheless, Amarin supporters, some of whom have launched a web site that criticizes the FDA for what they see as "a smear campaign and an arbitrary 'moving of the goal posts', designed to prevent Vascepa from reaching the market at all costs," appear to be heartened by Friday's news.
Bloomberg reports Amarin shares rose 31 percent in early Friday trading, its biggest gain since April of 2011.
"Given the low expectations for approval and the fact that Amarin now has a window to at least present their case to FDA, it's not too surprising to see the stock moving higher," Akiva Felt, an analyst with Oppenheimer & Co., told Bloomberg.
Stay tuned.
View Comments and Join the Discussion!
Posted-In: Biotech News Education Psychology FDA Tech Media Press Releases Best of Benzinga