Basic Health Insurance Terms You Should Know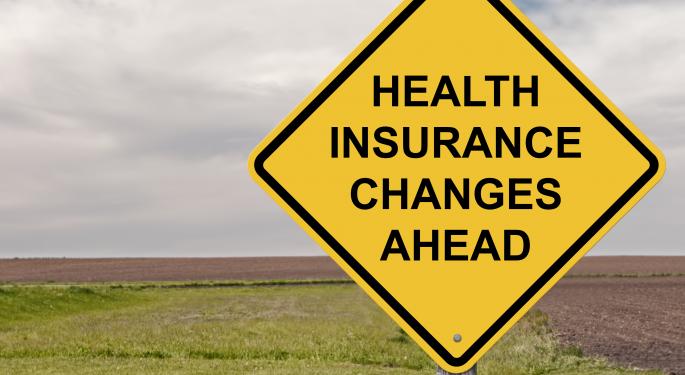 With open enrollment for health plans under the Affordable Care Act (aka Obamacare) beginning October 1, it might be prudent to brush up on (or learn for the first time) some basic health insurance terms.
According to The Wall Street Journal, reporting on a survey conducted by the American Institute of CPAs, many Americans lack understanding of key basic facts about health insurance.
As the Wall Street Journal article pointed out, health insurance literacy isn't just for those about to sign up for Obamacare. Many employers have open enrollment for their health care plans in the fall and fall is when Medicare Advantage plans conduct their signups as well.
According to the survey, 51 percent of adults could not accurately define the following three health insurance terms:
Premiums : The fees you pay for health insurance. Premiums are typically paid on a monthly basis.
Co-payments: Payments you make (in addition to premiums) each time you visit the doctor, see a specialist or fill a prescription.
Deductibles: The amount you must pay – again, in addition to premiums – before your insurance kicks in. This can be as much as several thousand dollars to as little as a few hundred.
US News and World Report provided some additional health insurance related terms that all consumers should know. Many of these terms appear on invoices or other health insurance paperwork.
Allowed Charge: This is the amount your insurer has negotiated with in-network doctors, hospitals, or other health care providers. It represents a discount (often a heavy one) off the normal fee charged by that entity.
Benefits: This is a list of services and supplies your health plan covers. The list of benefits varies from policy to policy.
Claim: This is a request for payment submitted by you, your doctor, or a hospital to the insurance company.
Essential Health Benefits: These are health services that the Affordable Care Act requires health insurance plans to provide. Each state has latitude in establishing the specific benefits for that state.
Exclusions: The opposite of Benefits. Exclusions are services and supplies not covered by your health care plan.
Formulary: A formulary is a list of medicines that your insurance plan will pay for. Often a formulary is categorized by tiers with some tiers requiring a co-pay or specific authorization.
Medically Necessary: Any service or supply that meets accepted standards of medical practice. This can include tests, medicines, or treatments.
In and Out of Network: Doctors, hospitals and other medical facilities or services with which your insurer has negotiated prices are considered "In-Network." Others are considered "Out-of-Network." In-Network treatment costs you less than Out-of-Network.
Preventive Care: Anything designed to prevent illness or provide for early detection of a disease or condition. Mammograms, flu shots and an annual physical are all examples of preventive care.
Urgent Care: If you are sick and require treatment immediately, but your condition is not so severe that you need to go to a hospital emergency room; your health care plan may provide some coverage for treatment at an urgent care center.
The list of terms here is obviously not all-inclusive. For a more complete list of health care related terms, visit HealthCare.gov.
Posted-In: Affordable Care Act allowed chargeNews Education Events Media Personal Finance General Best of Benzinga
View Comments and Join the Discussion!