Should Elon Musk Be Running Tesla And SpaceX At The Same Time?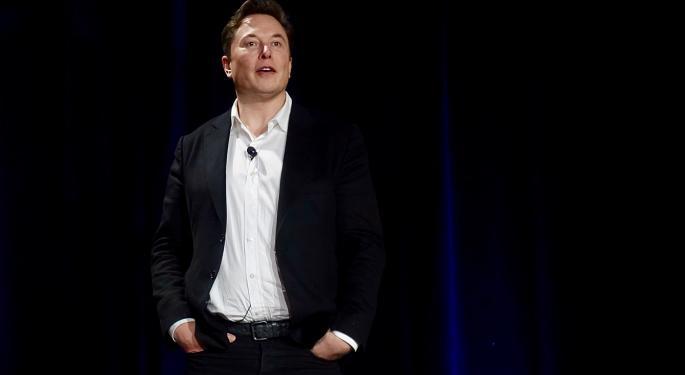 Every week, Benzinga conducts a survey to collect sentiment on what traders are most excited about, interested in or thinking about as they manage and build their personal portfolios.
This week we posed the following question related to Elon Musk's leadership of Tesla Inc (NASDAQ: TSLA) and SpaceX: In your opinion, should Musk be running Tesla and SpaceX at the same time?
Yes
No, just Tesla
No, just SpaceX
Musk isn't alone in his ambitions to serve as CEOs of multiple global brands. Jack Dorsey, co-founder and CEO of Twitter Inc (NYSE: TWTR) and founder and CEO of Square Inc (NYSE: SQ), as well as the late Steve Jobs at Apple and Pixar managed such feats throughout their widely publicized roles in corporate leadership.
So, how would one go about running multiple companies? Here are five ways CEOs and their businesses can flourish while balancing the art of running more than one company, courtesy of Washington State University's Carson School of Business:
Giving teams a long leash: Micromanaging multiple businesses is a recipe for disaster.
Building an ace horizontal team: In addition to building vertical teams by department, executives need a horizontal team of peers on both boards of directors.
Cross-pollinating and pooling resources: An effective network of vertical and horizontal leadership makes cross-pollination, or sharing information and knowledge between companies, possible.
Going the distance for face time: Absentee CEOs rarely inspire their family of businesses. Even with highly developed video conferencing technology, in-person face time has no substitute.
Prioritizing downtime: Running multiple companies can be a high-stress endeavor.

Survey Says

Benzinga users spoke and overwhelmingly 81% believe Musk should indeed be running Tesla and SpaceX simultaneously.
Many traders and investors believe Musk is fully driven and more than capable of running both companies, as he's continued to make great strides in both EVs and space exploration research and development.
If Musk found himself no longer capable of running Tesla and SpaceX, several respondents said they'd trust him to continue surrounding himself with the most capable team members within their respective industries to help grow both companies.
Investors added that Musk is the face of 21st century innovation and the media attention alone he receives is priceless for both the brand awareness of Tesla and SpaceX. His tweets are, in fact, marketing gold in this regard.
It's Musk's drive, mental fortitude and unparalleled entrepreneurial spirit that allowed respondents to compare Musk to a modern-day Nikola Tesla or Thomas Edison.
See Also: How To Buy Tesla Stock
Meanwhile, around 12% thought Musk should run just Tesla, 7% said just SpaceX.
A number of investors made the reasonable, logical argument that, since a number of other companies are getting into the EV space, Tesla needs his full attention.
Respondents cited Tesla has more global EV competition now than ever in Nio Inc (NYSE: NIO), Li Auto Inc. (NASDAQ: LI) and Xpeng Inc (NYSE: XPEV). This group felt it could do Musk well to focus solely on outmaneuvering emerging competitors.
| | |
| --- | --- |
| Yes | 81.10% |
| No, just Tesla | 11.60% |
| No, just SpaceX | 7.30% |
This survey was conducted by Benzinga in February 2021 and included the responses of a diverse population of adults 18 or older.
Opting into the survey was completely voluntary, with no incentives offered to potential respondents. The study reflects results from over 1,000 adults.
Photo courtesy Steve Jurvetson on Flickr.
View Comments and Join the Discussion!
Posted-In: Elon Musk SpaceXCrowdsourcing General Best of Benzinga