European Union Looks To Buy 1.8B Pfizer-BioNTech COVID-19 Vaccine Doses From 2022: Reuters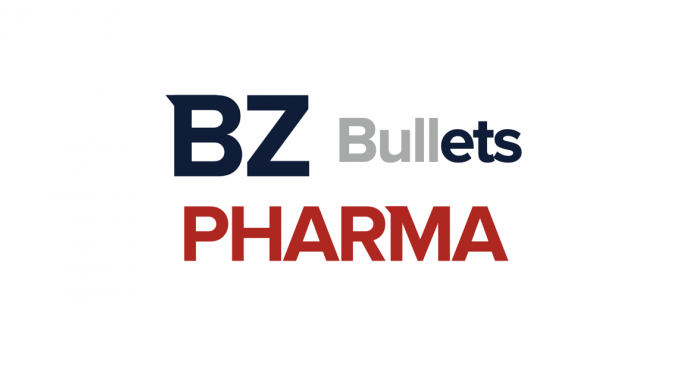 The European Commission is reportedly seeking EU governments' approval to get into talks with Pfizer Inc (NYSE: PFE) and BioNTech SE (NASDAQ: BNTX) to purchase up to 1.8 billion doses of their COVID-19 vaccines to be delivered in 2022 and 2023, Reuters reported.
Earlier today, German daily Die Welt reported that the Commission was to sign contracts shortly to buy up to 1.8 billion doses but did not say with which company.
A Commission spokesman confirmed plans to buy the additional doses, of which half would be optional.
"If provided the opportunity, Pfizer and BioNTech are prepared to supply Europe with hundreds of millions of doses of COVID vaccines in 2022 and 2023 produced in our manufacturing facilities in Europe," a Pfizer spokesman said.
Both the companies have already said that they can produce more than 3 billion doses of vaccine in 2022.
According to another Reuters report, Australia has doubled its order of the PFE COVID-19 vaccine, Prime Minister Scott Morrison said, as the country raced to rebuild its vaccination program after concerns about blood clot risks from AstraZeneca Plc (NASDAQ: AZN) vaccine.
Australia based its vaccination program primarily on an AstraZeneca shot until late Thursday, with an order for 50 million doses.
But Australia has now joined a host of countries in restricting the use of the AZN vaccine. The Australian authorities now recommend that the country's nearly 12 million people aged under 50 should take the Pfizer product instead.
As a result, Australia has doubled an earlier Pfizer order to 40 million shots, which would be delivered by the end of the year.
The policy change to use the Pfizer vaccine effectively ends plans to have the entire population vaccinated by the end of October.
Price Action: JNJ shares are down 1.8% at $159.95, while Pfizer shares are up 1.10% at $36.36 during market trading hours on the last check Friday.
View Comments and Join the Discussion!
Posted-In: BriefsBiotech Government News Health Care Contracts FDA General