The Week Ahead In Biotech: Conferences, PDUFA Dates, Clinical Trial Results, Earnings And IPOs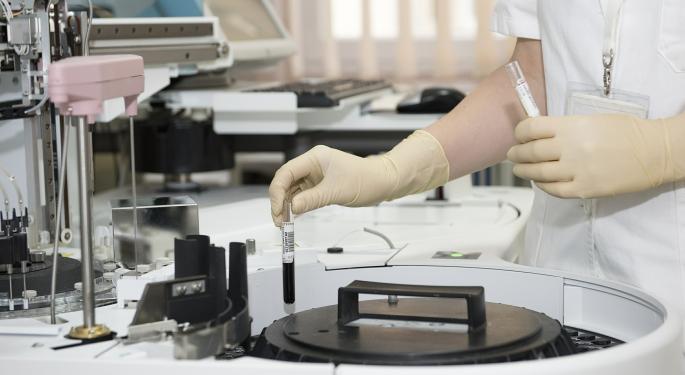 The upcoming week could see some action due to the presence of a host of catalytic events that include PDUFA dates and earnings releases. Here are are the ones a biotech investor should keep a tab on.
Conferences
Alzheimer's Association International Conference, or AAIC – July 22-26, in Chicago
20th World Dermatology and Aesthetic Congress - July 23-24 in Kuala Lumpur , Malaysia
13th Global Dermatologists Congress - July 23-24 in Moscow, Russia
Global Meeting on Diabetes and Endocrinology - July 23-24 in Kuala Lumpur, Malaysia
Annual Biotechnology Congress - July 23-24 in Vancouver, Canada
24th International Conference on Neuroscience and Neurochemistry - July 23-24, in Birmingham, UK
6th International Congress on Gynecology & Gynecologic Oncology - July 23-24 in Rome, Italy

Invest in IPO shares before the stock hits the market with ClickIPO. Check it out here

11th International Conference on Vascular Dementia - July 23-25 in Moscow, Russia
29th Euro-Global Summit on Cancer Therapy & Radiation Oncology - July 23-25 in Rome, Italy
27th Euro-Global Neurologists Meeting - July 23 – 25 in Moscow, Russia
5th World Congress on Mental Health and Well-being - July 25-26 in Pacific Gateway Hotel at Vancouver Airport, British Columbia, Vancouver, Canada
20th Annual congress on Eating Disorders, Obesity and Nutrition - July 26-27 in Amsterdam, Netherlands
11th International Virology and Microbiology - July 27-28 in Vancouver, Canada
2nd International Conference on Women`s Health, Obstetrics and Female Reproductive System - July 27-28 in Vancouver, Canada
PDUFA Dates
The FDA is set to rule on Insys Therapeutics Inc (NASDAQ: INSY)'s NDA for its Buprenorphine sublingual spray on July 28. The candidate is being evaluated for moderate-to-severe postoperative pain after bunionectomy.
DURECT Corporation (NASDAQ: DRRX)'s schizophrenia treatment candidate RBP-7000, which has been licensed to U.K.-based biotech INDIVIOR PLC/S ADR (OTC: INVVY) has a PDUFA action date of July 28.
Neurocrine Biosciences, Inc. (NASDAQ: NBIX) and AbbVie Inc (NYSE: ABBV) await FDA verdict on their Elagolix for acute endometriosis-associated pain. Although the exact PDUFA date wasn't announced, based on the three-month extension in the review period announced by the FDA on April 10, the decision could come through in July or early August.
Adcom Meeting
FDA's Pulmonary-Allergy Drugs Advisory Committee is set to discuss GlaxoSmithKline plc (ADR) (NYSE: GSK)'s sBLA for mepolizumab injection, which is evaluated as an add-on treatment to inhaled corticosteroid-based maintenance treatment for the reduction of exacerbations in patients with chronic obstructive pulmonary disease. The Adcom meeting is scheduled for July 25.
Clinical Trial Results
Biogen Inc (NASDAQ: BIIB) is scheduled to present Phase 2 data for its BAN2401 to treat Alzheimer's disease at the AAIC on July 25. The data released July 5 showed the treatment candidate slowed disease progression.
Probable Releases (Mid-2018/Early Q3 Schedule)
BIOLINERX Ltd/S ADR (NASDAQ: BLRX) is due to release Phase 3 data for its BL-8040, evaluated in a study called GENESIS to treat stem-cell mobilization for autologous transplantation.
GlaxoSmithKline plc (ADR) (NYSE: GSK) could release Phase 2b data for its amyloidosis treatment anti-SAP mAb.
Altimmune Inc (NASDAQ: ALT) is scheduled to release Phase 1data for its anthrax vaccine candidate Nasoshield.
Galectin Therapeutics Inc. (NASDAQ: GALT) is set to release Phase 1 data for its melanoma treatment combo GR-MD-02 and Keytruda. The data is key as it will determine whether the company will proceed with Phase 2 trials.
See Also: A Look At Biotech In 2018 And The Biggest Catalysts Coming Up In The Second Half Of The Year
Earnings
Monday
Veracyte Inc (NASDAQ: VCYT)
Tuesday
Eli Lilly And Co (NYSE: LLY)
Biogen Inc (NASDAQ: BIIB)
Wednesday
Laboratory Corp. of America (NYSE: LH)
Anika Therapeutics Inc (NASDAQ: ANIK)
Gilead Sciences, Inc. (NASDAQ: GILD)
Varian Medical Systems, Inc. (NYSE: VAR)
Vertex Pharmaceuticals Incorporated (NASDAQ: VRTX)
Thursday
Allergan plc (NYSE: AGN)
ABIOMED, Inc. (NASDAQ: ABMD)
Alexion Pharmaceuticals, Inc. (NASDAQ: ALXN)
Amgen, Inc. (NASDAQ: AMGN)
Baxter International Inc (NYSE: BAX)
Cytokinetics, Inc. (NASDAQ: CYTK)
Edwards Lifesciences Corp (NYSE: EW)
Celgene Corporation (NASDAQ: CELG)
Seattle Genetics, Inc. (NASDAQ: SGEN)
Retrophin Inc (NASDAQ: RTRX)
Friday
AbbVie Inc (NYSE: ABBV)
Zimmer Biomet Holdings Inc (NYSE: ZBH)
IPO
Aquestive Therapeutics, a company focused on differentiated therapy products to address unmet medical needs, is set to offer 4 million shares in an IPO, with an estimated price range of $14-$16. The company seeks to list its shares on the Nasdaq under the ticker symbol AQST.
Liquidia Technologies will offer 4.55 million shares in an IPO, priced between $10 and $12. The shares are to be listed on the Nasdaq under the ticker symbol LQDA.
IPO Quiet Period Expiry
Neon Therapeutics Inc (NASDAQ: NTGN)
Forty Seven Inc (NASDAQ: FTSV)
Entera Bio Ltd (NASDAQ: ENTX)
Tricida Inc (NASDAQ: TCDA)
Neuronetics Inc (NASDAQ: STIM)
Translate Bio Inc (NASDAQ: TBIO)
Posted-In: Biotech Earnings News Health Care Previews FDA IPOs Trading Ideas Best of Benzinga
View Comments and Join the Discussion!