Attention Biotech Investors: February PDUFA Catalysts Come Calling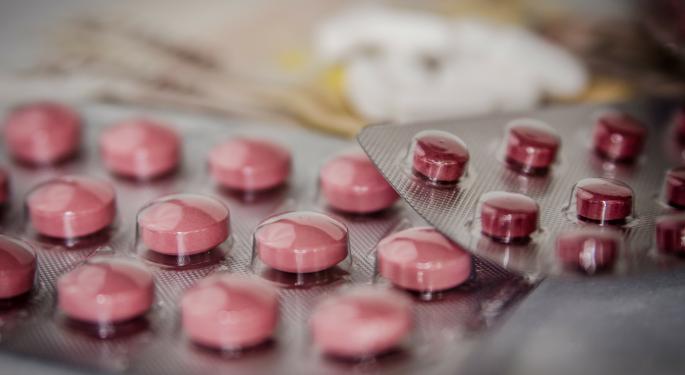 Although the action was light on the FDA approval front, biotech stocks took the spotlight in January, thanks to a few multi-billion-dollar deals announced in the space.
Celgene Corporation (NASDAQ: CELG) announced a deal to buy Juno Therapeutics Inc (NASDAQ: JUNO).
Ahead of that deal, Celgene also inked a buyout deal with privately-held Impact Biomedicines for an upfront payment of $1.1 billion.
Sanofi SA (ADR) (NYSE: SNY) agreed to acquire rare blood disease drug company Bioverativ Inc (NASDAQ: BIVV) in a $11.6 billion all-cash deal.
The iShares NASDAQ Biotechnology Index (ETF) (NASDAQ: IBB) and the SPDR S&P Biotech (ETF) (NYSE: XBI) gained 11.16 percent and 8.52 percent, respectively, for the month-to-date period. The gains came on top of the 21 percent and 43 percent advances for the ETFs in 2017.
Let's look ahead atwhat is in store for February from the perspective of FDA decisions.
AMAG Seeks Label Extension For Iron Deficiency Anemia Treatment
AMAG Pharma accepted the sNDA for Feraheme to treat all adults with iron deficiency anemia, who have an intolerance or unsatisfactory response to oral iron, on Aug. 31, 2017.
Feraheme or ferumoxytol, is indicated to treat iron deficiency anemia in adults with chronic kidney disease.
Gilead Knocks The FDA Altar For its HIV Cocktail
Following Gilead's filing of the NDA for the drug combo with a priority review voucher on June 12, 2017, the FDA set an action date of Feb. 12, 2018. The NDA submission was based on four Phase 3 studies that evaluated the fixed-dose combination among treatment-naïve patients and among virologically suppressed patients.
Meanwhile, GlaxoSmithKline plc (ADR) (NYSE: GSK) may be prepping to initiate a lawsuit against Gilead over bictegravir, alleging that the HIV drug infringed its portfolio, Barron's reported quoting RBC Capital Market analyst Brian Abrahams.
See Also: Pharma M&A Picks Up Momentum
Valeant In-Licensed Bowel Treatment Candidate Up For Approval
Valeant in-licensed the U.S. and Canadian rights for Plenvu, or NER 1006 from Holland-based Norgine BV in 2016.
Plenvu is a low-volume polyethylene glycol-based bowel preparation meant for complete bowel cleaning, with an additional focus on ascending colon.
The FDA accepted Norgine's NDA for Plenvu on June 28, 2017. The company is aiming for a launch date somewhere in the first quarter of 2018
AMAG/Antares Pharma Looking to Deliver With Makena For Cutaneous Use
AMAG submitted the sNDA for its drug-device combination product Makena, chemically hydroxyprogesterone caproate injection, auto-injector for subcutaneous use on April 17, 2017. The company is jointly developing this subcutaneous formulation with Antares.
The application was accepted for review in June 2017, with the PDUFA data set for Feb. 14, 2018.
Makena intramuscular injection has already been approved for the indication in the past.
Although AMAG indicated last April that it anticipated the FDA decision to come through in the fourth quarter of 2017 following a six-month FDA review period, it later said the FDA was shooting for a standard 10-month review instead of the previously communicated six-month review.
Apricus' Second Attempt
Apricus announced on Aug. 31, 2017, the FDA accepted its resubmitted NDA for Vitaros, considering it a complete class 2 response to the company's 2008 action letter.
Will It Be Pain Or Gain For KemPharma?
KemPharma announced FDA acceptance of the NDA for KP201/APAP on Feb. 10, 2016, granting it priority review status. The PDUFA action date was initially set for June 9, 2016.
However, on June 13, 2016, the FDA issued a Complete Response Letter, or CRL. Subsequently, on Sep. 12, 2017, the company said it has completed the Formal Dispute Resolution Request process by submitting an amended NDA. The FDA set a new PDUFA action date of Feb. 23, 2018 for this abuse-deterrent product candidate meant for short-term management of acute pain.
Will Second Time Be a Charm For Sorrento's Pain Patch
The FDA accepted Sorrento's resubmission of the NDA for its lead product candidate ZTlido on Sep. 12, 2017, acknowledging it as a complete class 2 response to the prior action letter. Giving it a standard six-month review period, typical for a class 2 response, the PDUFA action date was set as Feb. 28, 2018.
The company said it planned for a commercial launch in the U.S. in 2018, contingent on the FDA approving the patch.
Vertex Seeks FDA Nod For Expanded Label Of Cystic Fibrosis Drug
Vertex announced on Aug. 24, 2017, FDA acceptance of its applications for tezacaftor/ivacaftor combo for treating cystic fibrosis in people aged 12 years and older, who either have two copies of F508del mutation or one F50del mutation and one residual function mutations that is responsive to the combo.
With the FDA according priority review status, the PDUFA action date falls on Feb. 28, 2018.
Adcom Meeting Schedule
Pacira Pharmaceuticals Inc (NASDAQ: PCRX)'s sNDA for exparel is set to be evaluated by the Anesthetic and Analgesic Drug Products Advisory Committee on Feb. 14, 2018. The PDUFA action date for the sNDA is April 6, 2018.
The filing is based on positive Phase 3 data on exparel in femoral nerve block for total knee arthroplasty and a Phase 3 study of exparel in brachial plexus block for shoulder surgeries.
View Comments and Join the Discussion!
Posted-In: bictegravirBiotech News Previews FDA Events Top Stories Trading Ideas Best of Benzinga