OCTANe: Helping Drive The Future Of Technological Innovation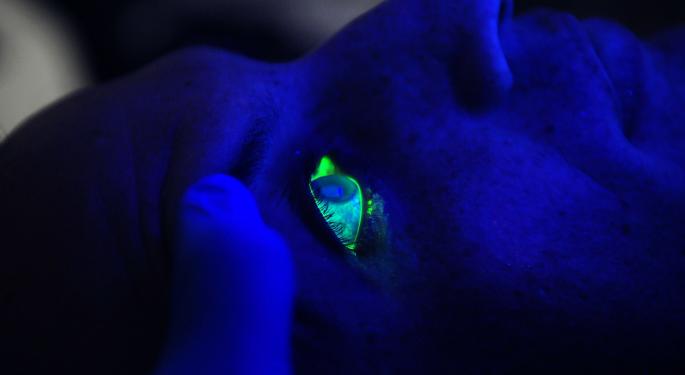 Like most witnesses of today's booming tech scene, OCTANe is drawn to the buzzword "innovation."
The Orange County, California, firm, positioned to capitalize on the region known for graduating record engineering classes, looks to help drive growth by facilitating connections among human players and available resources.
According to the company's website, "it is the one place where entrepreneurs, investors, executives, academics, clinicians, and business advisors come together to collaborate, create, and grow."
A Closer Look At OCTANE's 4 Key Components
OCTANe Connect is the company's legacy organization. This sector is focused on conducting annual conferences. The firm specifically hosts a tech conference in the spring, a medical technology conference in the fall and an ophthalmology conference in the summer. Additionally, it runs two to three programs every month to help the startup community.
OCTANe Launchpad is the accelerator used to help companies with their capital strategy.
"[Since 2010] we've helped raise $1.6 billion in capital for close to 240 companies," OCTANe CEO Bill Carpou told Benzinga.
In order to be a part of the accelerator, a company needs to come to OCTANe with an idea, a business plan and proof of having raised prior capital.
OCTANe Growth Services is a platform that helps companies grow and scale.
"We provide them expertise in 27 different functional areas, and the intent behind Growth Services is to bring them up the performance curve much faster," Carpou said.
OCTANe Capital is focused on investing in companies through OCTANe's own fund, 'Visionary Ventures,' which specifically targets ophthalmic firms. The company plans to open another medical vertical fund and a more general technology fund in 2018, Carpou said.
See Also: Alexa For Wall Street: Meet The Tech Company Accelerating The Trading Process With Voice Commands
A Focus On Medical, Sports Technology
OCTANe is at the forefront of the medical technology industry, which has become a key industrial sector in Southern California. Slowly, medical field has started to adopt the latest technological advances including augmented reality and artificial intelligence.
"We are looking at how to bring [augmented reality and virtual reality] to companies, so it is not viewed as a fad or gaming," Carpou said. "[For] artificial intelligence, in particular, we are seeing an enormous amount of emphasis that recalibrates jobs, puts different performance standards in place, and lets companies allocate workers to areas that would be more productive for them."
OCTANe also focuses on helping companies in the sports technology industry ranging from wearables to devices.
Several of its companies, such as software-as-a-service firm Mavenlink, have gone on to great success.
"Mavenlink came through Launch Pad just under five years ago," Carpou said. "They are up to just under 300 employees today with offices in the UK, Australia, Salt Lake, Orange County, and Boston. They just recently raised $39 million from Goldman Sachs, which brings their total amount funded to about $85 million."
Will Artificial Intelligence Eliminate Jobs?
Despite the vast and heightened interest in technology, Carpou thinks there's still room for new players.
"We continue to see demand across the board," he said, noting that "over-supply" of, say, gaming firms have merely fostered an entirely new industry. "It's a good example of where technology has created a separate industry versus there's an industry identified and we're looking for technology to augment it and improve it."
Although the tech boom has created jobs in this respect, and OCTANe, itself, intends to catalyze 22,000 openings by 2025, Carpou said the endgame could prove dangerous to certain workforces.
While he does not see artificial intelligence eliminating jobs right away, he sees it happening potentially at some point in the future.
Currently, companies are "utilizing artificial intelligence beyond what an employee can produce right now, and really getting to a point of providing greater data and greater analytics and greater protectability to their business," he said.
However, he said the manufacturing sector could see workforce disruptions.
"I do not know that it would cause the company to go down in terms of net employees, but you know it perhaps reallocates them to different areas," he said.
Elizabeth Balboa contributed to this article.
Posted-In: Bill CarpouBiotech Sports Startups Exclusives Tech Interview General Best of Benzinga
View Comments and Join the Discussion!