BioTime CEO Explains Stem Cells And How The Company Uses Them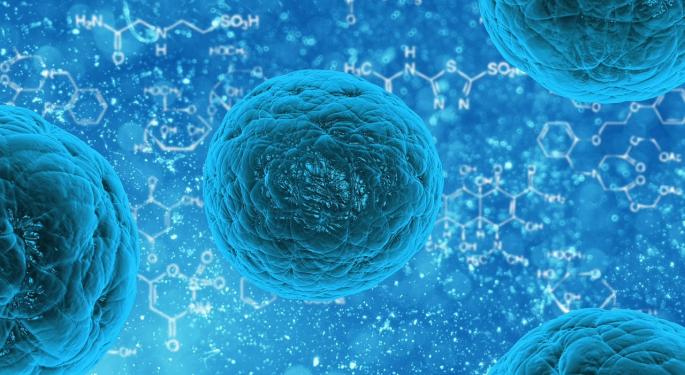 BioTime, Inc. (NYSE: BTX) is a clinical-stage biotechnology company focused on regenerative medicine and pluripotent stem cell technologies. It was established by Dr. Michael D. West, the original founder of Geron Corporation (NASDAQ: GERN), who is often called "the father of regenerative medicine."
Benzinga recently had the chance to chat with the company's co-CEO, co-president and board director Adi Mohanty.
Getting To Know BioTime
"Let me start by saying that I think BioTime is a surprisingly under-known company. Surprising because BioTime has a collection of some of the best regenerative medicine assets in the world," he commented, explaining that West saw in the 2007–2008 economic downturn a chance to collect some best-in-class assets.
"BioTime has about 700 patents and pending patents around the world. We have two platforms: One is the pluripotent stem cell platform, and the other is a delivery matrix platform. So, we are the only company that has not just the cells, but the way to deliver them," Mohanty continued.
Understanding Stem Cells
The CEO went on to look into the large variety of stem cells out there, and the many uses they have. "There is real potential and significant progress than has been made in the space, by people doing serious science, people like us," he stated.
Not all stem cells are the same, and one cannot just pick up some stem cells and shoot them into one's system in the hope that they will solve any problem one has, like some people believe, he expounded.
"Pluripotent stem cells that we (and a couple other companies) are working with are the only ones, scientifically, that could do everything [unlike adult stem cells or other types of stem cells]. We spend many years getting from the stem cells to purified types of cells. So, we have pure types of retinal cells, pure types of muscles, pure types of cardiac cells [...] We have about 200 different types of pure cells that we have put in the freezer [or cell bank]," Mohanty expounded.
So, what BioTime does is take those cells and grows them in a factory, like a robust manufacturing process and "large scale production of cells," he supplemented. And this intellectual property and the science behind these processes is what really differentiates BioTime.
Mohanty concluded, "We have one product that is close to approval with good data that we recently shared, and several products that are progressing well in the clinic, so it is a very interesting time for our company and worth a closer look."
Posted-In: Adi MohantyBiotech News Health Care Management Tech Interview General Best of Benzinga
View Comments and Join the Discussion!